Off-site Membership Recruiter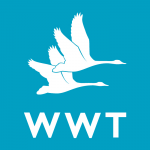 Wildfowl & Wetlands Trust Surrey, Sussex, South and South West London £7.52 - £7.54 plus commission from age 18 Ad expires in 5 days Permanent, Temporary Entry Level, Mid Level Part Time
Various hours per week / commission-based hourly rate plus commission. Minimum 2 days per week.
We are looking for enthusiastic people to join our team of membership recruiters, engaging with members of the public in a variety of pre-booked venues, shows and events to promote and sell WWT membership. Training and materials will be provided.
You will be confident around people, positive, well organised with a desire to meet agreed targets, a good communicator, well presented and able to work flexible hours, including some weekends and Bank Holidays. Minimum 2 days per week. Own transport is essential. Candidates will ideally have in-store or street recruitment experience and an interest in wildlife conservation.
The Wildfowl & Wetlands Trust (WWT) is a conservation charity that protects wetlands for wildlife and people. For 70 years we have been pioneers in saving threatened wetland wildlife across the globe and are experts in wetland management and creation. We work with communities living among some of the most vulnerable wetlands in the world, providing leadership and influence to create a sustainable future for our wetlands, their wildlife and the people who depend upon them. We believe that showing people first-hand how extraordinary wetlands are can ignite their passion to help us conserve them, so we provide amazing experiences at our unique UK wetland centres for over one million visitors every year.
Before applying, please see the full job description by clicking 'More Information' below.
Interested?
Send your CV by email or post to: Chris Pilditch, Supporter Recruitment Manager, The Newgrounds, Slimbridge, Glos, GL2 7BT

Closing date: 28 June 2017
Interview Date: To be confirmed
Contact Details:
Chris Pilditch Chris.Pilditch@wwt.org.uk 01453 891204/216 More Information
Please mention ConservationJobs.co.uk when applying for this Job!