Office Management Summer Intern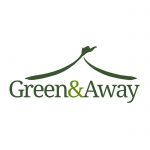 Green & Away Worcestershire Ad expires in 5 days Temporary Entry Level, Graduate Full Time
Green & Away is looking for a number of passionate and hardworking individuals to fulfil the summer internship programme across 5 departments: catering management; organiser's office; technical and maintenance; hospitality and housekeeping and sustainability and education. Interns will be responsible for the daily operation of their departments, including management of a team of volunteers, with continual guidance from a dedicated mentor.
A holistic training programme will be provided within the first week, along with continual mentoring from an experienced member of the trustee board. You will have the opportunity to measure your progress through regular check-ins with the Interns Manager.
Applicants for the internship programme should work well as part of a team as well as independently, have a passion for sustainability, charity work, ecotourism, outdoor living and enjoy taking on new challenges and responsibility.
Green & Away is an entirely volunteer-run organisation. All interns are required to stay on site throughout the season and are provided with full board, including accommodation if required (although we strongly encourage individuals to bring their own tent and sleeping bag). There will also be opportunities for off-site activities, for example canoeing or visiting fellow eco-businesses, during quieter periods of the season.
Description of role
Green & Away is seeking three office management interns who will be responsible for maintaining the day-to-day running of the events and volunteers as well as undertaking research projects to further Green & Away both as a business and an environmentally minded charity. Daily responsibilities include, but are not limited to, answering phone calls, managing online bookings, welcoming guests, processing accommodation bookings and generally supporting the Co-ordinator to ensure everything runs smoothly on-site.
You will also be the point of call for volunteers, welcoming and inducting new arrivals, managing rotas, assisting other interns in their role and liaising with our local stakeholders and suppliers. You will tasked with research projects, preparation for future seasons as well as taking ownership of our social media accounts.
This placement will offer you an opportunity to learn about project and office management, problem-solving, working in a charity and events organising. This varied role will suit a highly organised, approachable and driven individual who is comfortable with responsibility. You will be as happy doing basic daily admin as you are at undertaking detailed research.
Duration and travel
All internships will start on 12 June 2017 and end around mid August. All applicants need to be resident for the whole duration of the summer season. We allow all volunteers numerous days off (about twice a week).
Green & Away is located 3 miles from Worcester which has a main line rail station with buses which come to a few minutes walk of our site. Please see our website for travel information.
Accommodation and facilities
Green & Away takes place mainly outdoors and under canvas. Ideally you will need your own tent, however we may be able to arrange one for you if you are unable to bring one. Full board is provided (vegetarian, mostly organic and mostly local). The site has hot showers, clothes washing facilities and composting toilets.
A licensed bar, comfortable sitting areas and arts and crafts facilities come later, as and when we have built them. There are also Wi-Fi, phone and laptop charging facilities. Please note you will first be arriving to an empty field, so please be prepared for this.
Although G&A is set up on the outskirts of a small village near Worcester, there are very few facilities outside the field. There is a café/restaurant within a few minutes walk but the nearest shop and post office is 2 miles away.
Costs
Green & Away does not pay any of its volunteers, trustees or interns. We provide 3 meals a day (including dessert with the evening meal, teas and coffees etc.) to everyone volunteering on site. Your only cost throughout the internship will be your travel or any drinks and snacks you choose from the bar.
How to apply
Applications should consist of a CV and a short covering letter explaining why you would like to be an intern with Green & Away, which internship you are applying for, which aspects of our work particularly appeal to you and what you have to offer in the role. You are welcome to apply for a placement in more than one department. Interviews will be conducted  via Skype/video conferencing  on a rolling basis with selections being made in April/May.
Contact Details:
Daniel dan@greenandaway.org More Information
Please mention ConservationJobs.co.uk when applying for this Job!