One year placement with amphibians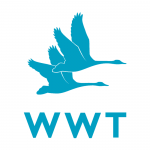 Wildfowl & Wetlands Trust Slimbridge Ad expires in 4 days Fixed Term Entry Level, Graduate Full Time
Why do we need you?
At WWT, we create and conserve wetlands and save species. We bring awe-inspiring nature up close and let it do the talking. In this role you will primarily help to look after the amphibians in our 'Toad Hall' exhibit, and engage the public in understanding more about these creatures and the conservation threats they face. From time to time you will also provide support into other areas of the 'Living Collections' department, working with mammals and in aviculture.
Who will be responsible for your role? Amphibian Keeper
Where will you be based? WWT Slimbridge Centre
How much time will it take? Full-time, up to one year
What will you be doing
Daily basic animal care eg. feeding, water changes, temperature checks etc
Helping with new projects
Conducting interactive presentations to engage the general public in the work of WWT, the amphibians in the Toad Hall exhibit, and wider conservation messages (training provided)
Who are we looking for?
There are two parts to this role: assisting with daily animal management duties in the Living Collections department and giving daily presentations to the public on the amphibians and the work of Toad Hall. Both aspects are equally important, and so we are looking for volunteers with the following:
Basic amphibian and animal husbandry knowledge
Excellent public speaking skills; confidence and enthusiasm when engaging the public
Good physical health – this role will involve some manual handling
Excellent customer service skills
The ability to work on your own initiative under the direction of the Amphibian Keeper
How will you benefit?
This is an excellent opportunity to work within an internationally important wetland site
Suitable uniform is provided to all regular volunteers
Discount is available in the cafe and shop on the days of volunteering
Appropriate training will be provided
A review after the first month to ensure the role is right for you
General notes:
This position may require work during evenings, weekends and public holidays to ensure objectives are met. The exact hours you are able to contribute will be discussed prior to placement.
In order for you – and us – to reap the most benefit from this role, we would hope that you could offer a minimum of six months commitment. A placement of up to one year is available to the right applicant.
Rent-free accommodation is available for volunteers who do not already live locally.
A current driving licence is essential for access to the centre. We regret that we are not in a position to reimburse expenses incurred for travel to the site. Any pre-agreed out-of-pocket expenses incurred in the course of the role will be reimbursed.
This position is entirely voluntary and is therefore unpaid. Any offer of a volunteer placement is not intended to create a legally binding contract between us and any agreement may be cancelled at any time at the discretion of either party. Neither of us intends any employment relationship to be created either now or at any time in the future.
Date raised:  November 2013  Amended June 2017
Contact Details:
Su Starkey susan.starkey@wwt.org.uk More Information
Please mention ConservationJobs.co.uk when applying for this Job!