Ospreycam researcher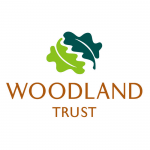 The Woodland Trust Scotland Ad expires in 1 month Temporary Entry Level, Graduate, Mid Level, Senior Part Time
The ancient Caledonian pine forest to the south of Loch Arkaig is the latest exciting acquisition to the Woodland Trust estate in Scotland. We are working with the local community group Arkaig Community Forest, to restore this degraded forest slowly and sensitively over time. It's already a haven for native wildlife (raptors, otters, red squirrels and more live here). But some areas of the forest have been planted with non-native tree species whilst others have been overgrazed by deer. Before we start our restoration work (a process that will take 20+ years) we want to gather baseline information about what wildlife lives here and we've set up a simple monitoring programme to do this.
This role is a great opportunity for you to support this programme and get a glimpse into the fascinating life of an osprey pair who have been returning to Loch Arkaig to nest for almost a decade.
The ospreys have travelled from Africa to the forest for many years. But for unknown reasons they did not successfully raise a brood of chicks in 2015 or 2016. We are optimistic our pair will return at the end of March 2017 and hope they breed successfully. If they are not successful a brand new camera which has been placed close to the nest, may help us find out why. In preparation for the pair to return in March / April 2017, local ecologists have rebuilt the nest strengthening its support and adding an extra perch that will hopefully make it more attractive as a nest site.
The role of Ospreycam Researcher requires you to view live nest-camera footage, note key moments / behaviours in the osprey's breeding cycle and download interesting snippets of footage to an online server. Your highlights will then be edited into a series of films or uploaded directly onto You Tube to be shared on the Woodland Trust website / social media channels. You will also have the opportunity to write updates on any interesting activity on the nest which can then be used on our social media channels.
In doing so, you will be helping us better understand Arkaig Osprey behaviour and health whilst engaging more members and supporters in the restoration of the forest and the return of native wildlife to Highland glens
Contact Details:
Please mention ConservationJobs.co.uk when applying for this Job!