Owler Beck Practical Conservation Volunteer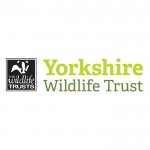 Yorkshire Wildlife Trust Between Wakefield and Barnsley Ad expires in 1 month Permanent Entry Level Part Time
Why do we need this volunteer?
The Veolia funded Owler Beck Watercourse Restoration project aims to improve water quality and biodiversity along the Owler Beck. The Beck is struggling to achieve the 'good ecological status needed in order to meet the European Water Framework Directive because of a large number of rural and urban pressures. We aim to improve approximately 25% of the entire Owler Beck watercourse by addressing a number of the pressures facing the river. The project will improve habitat along the watercourse, contributing to local and national biodiversity action plans and water management aspirations, all the while engaging and enthusing the local community.
What will the volunteer be doing?
Owler Beck practical volunteers will help to deliver the Veolia funded Owler Beck Restoration project. You will be working with the Owler Beck Project Assistant to deliver a range of habitat restoration and creation, and technical fieldwork along the Owler Beck waterways.
You will be involved in several aspects of the project including:
Invasive species management through removing Himalayan balsam.
Creating buffer zones by tree planting, willow spilling, etc.
Installing in stream features such as flow deflectors, brash berms and coir rolls.
Full training will be provided for all of these activities and tasks.
What's in it for the volunteer?
While volunteering for the Owler Beck project you will:
Develop practical conservation experience
Develop communication and leadership skills
Make a positive change to your local area
Meet like-minded volunteers
Have access to the Volunteer training programme
Be part of a fun and inspiring team
Learn more about the work of Yorkshire Wildlife Trust
Learn about conservation policy including invasive species and river management.
Where is the role based:
Six sites along the Owler Beck including Newmillerdam Country Park and Sekar Wood. This project is part of wider work happening in West Yorkshire.
Commitment and duration:
The project runs from June 2017 until July 2018 with task days throughout, volunteers are encouraged to come to as many dates as they can or want. Task days will be at both weekends and during the week.
For an application form please email below.
Contact Details:
Volunteering Development Team volunteering@ywt.org.uk 01302365995 More Information
Please mention ConservationJobs.co.uk when applying for this Job!