Owler Beck Survey Volunteer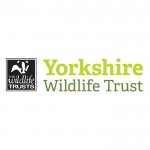 Yorkshire Wildlife Trust Between Wakefiled and Barnsley Ad expires in 1 month Permanent Entry Level Part Time
Why do we need this volunteer?
The Veolia funded Owler Beck Watercourse Restoration project aims to improve water quality and biodiversity along the Owler Beck. The Beck is struggling to achieve the 'good ecological status needed in order to meet the European Water Framework Directive because of a large number of rural and urban pressures. We aim to improve approximately 25% of the entire Owler Beck watercourse by addressing a number of the pressures facing the river. The project will improve habitat along the watercourse, contributing to local and national biodiversity action plans and water management aspirations, all the while engaging and enthusing the local community.
What will the volunteer be doing?
Owler Beck survey volunteers will help to deliver the Veolia funded Owler Beck Watercourse Restoration project. You will be working with the Owler Beck Project Officer to deliver a range of surveys to monitor the water quality along the Owler Beck.
You will be involved in riverfly monitoring with training provided. This involves taking 3 minute kick samples from the beck and recording the presence and abundance of eight pollution sensitive invertebrate groups.
This will continue to allow us to monitor the water quality of Owler Beck long after the Owler Beck Project. Work will be in the water so wellington boots are ideal, with some waders available for use by volunteers.
What's in it for the volunteer?
While volunteering for the Owler Beck project you will:
• Improve your survey skills and knowledge
• Develop communication skills
• Make a positive change to your local area
• Meet like-minded volunteers
• Have access to the Volunteer training programme
• Be part of a fun and inspiring team
• Learn more about the work of Yorkshire Wildlife Trust
• Learn about conservation policy including invasive species and river management
Where is the role based:
Several sites along the Owler Beck catchment area especially around the villages of Newmillerdam, Notton and Havercroft. This project is part of wider work happening in West Yorkshire.
Commitment and duration:
Approximately 1 day per month, with opportunities to do more. The project runs from July 2017 until July 2018 but volunteer surveys will continue as part of the national scheme.
For an application form please email below.
Contact Details:
Volunteering Development Team volunteering@ywt.org.uk 01302365995 More Information
Please mention ConservationJobs.co.uk when applying for this Job!