Photography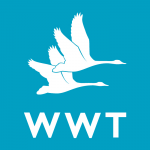 The Wildfowl & Wetlands Trust Castle Espie Wetlands Centre, Co Down, Northern Ireland Ad expires in 1 day Fixed Term Mid Level, Senior Part Time
Why do we need you?
At WWT, we create and conserve wetlands and save species. We bring awe-inspiring nature up close and let it do the talking. We help people to feel part of something amazing and motivate them to make a difference.
In this role you will be visiting your local WWT centre on a weekly basis to capture wildlife spectacles, species, visitors' experiences and our volunteers for inclusion in promotional material for print, online and social media.
Who will be responsible for your role? Marketing & Communications Manager
How much time will it take? A few hours per week for wildlife photography, and / or as required for event photography. Volunteer may do one or all these kinds of photography, depending on their level of skill of at each.
What will you be doing?
Capturing images of the centre, its wildlife, wetland landscapes, events and people on a regular basis (depending on skill level).
Receiving direction from the HQ Media Production team and centre Marketing Manager as well as taking pictures whenever you find an opportunity (a Gap list of required images will be available for you to work to).
Working proactively with staff and volunteers at your local centre to capture key events and sightings that would make engaging content for website, marketing materials, social media etc.
Who are we looking for?
No formal qualifications are required by you will ideally be able to provide good examples of images you have taken to demonstrate a high level of skill in any or all wildlife, landscape or people photography.
Also;
Are proactive in seeking photo opportunities, are patient and willing to spend time waiting for the right filming opportunity, have a keen eye for interesting and inspiring photographs, don't mind working in all weathers and interacting with visitors, volunteers and staff, are comfortable with file handling and transfer between centres and HQ at Slimbridge, have use of your own photographic equipment.
Contact Details:
Amy Hannan amy.hannan@wwt.org.uk 01704 891 224 More Information
Please mention ConservationJobs.co.uk when applying for this Job!