Practical Reserves – Weekends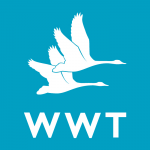 The Wildfowl and Wetlands Trust WWT Martin Mere Ad expires in 4 days Fixed Term, Permanent, Temporary Entry Level, Graduate, Mid Level, Senior Part Time
Why do we need you?
At WWT, we shape unforgettable experiences. By volunteering as part of the Reserves team you will be assisting us to ensure the site is looking its best, which in turn will provide visitors with an inspiring day out. We believe in the creation and conservation of wetlands and informing people of solutions that can work in today's society. In assisting WWT with providing this experience you are helping people to understand and connect to wetlands.
Who will be responsible for your role? Reserves Manager (You will also take instructions from the Reserve Warden and Reserve Placement students).
How much time will it take? One Saturday or Sunday per week 8am – 4pm. May increase according to time of year and workload.
What will you be doing?
Helping to deliver the practical management on site, within the best of your capabilities. Specific training will be given as and when it's needed.
Typical tasks include habitat management, hedge maintenance, path maintenance, planting etc.
Acting as an advocate for WWT Martin Mere, helping to explain the rationale behind the management on site and aid the public with queries.
Who are we looking for?
No previous experience is required as training will be provided. However this role will suit you if you have formal or informal experience or an understanding of gardening wildlife and you:
Are practical and physically able.
Are able to work within a team of staff and volunteers.
Are proactive and able to work with minimum supervision, under the direction of the Reserve Team.
Have an interest in and basic knowledge of the natural world.
Are committed to good customer service are willing to engage our visitors with the work of WWT.
How will you benefit?
This is an excellent opportunity to work within an internationally important wetland site and to learn the skills and techniques used to manage a variety of different habitats for wildlife.
Training, support and suitable uniform is provided.
Discount is available in the café and shop on the days of volunteering.
Free entry to all wetland centres throughout the country on presentation of your name badge.
General notes:
This position requires work during weekends and we hope this will provide people with the opportunity to volunteer with us who may have commitments at other times.
Much of the work will take place among visitors to the reserve, and so you will need to be customer-focused in order to answer queries and engage members of the public in the work of the trust.
Your own transport is essential for access to the site as Martin Mere Wetlands Centre is 2 miles from Burscough and public transport does not run directly to the centre. We regret that we are not in a position to reimburse expenses incurred for travel to the site.
Contact Details:
Amy Hannan amy.hannan@wwt.org.uk 01704 891224 More Information
Please mention ConservationJobs.co.uk when applying for this Job!