Rainham and Purfleet WEx Assistant Leader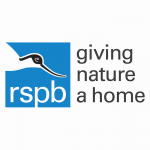 RSPB Rainham Marshes Nature Reserve Ad expires in 4 weeks Permanent Entry Level, Graduate, Mid Level, Senior Part Time
Why we want you:
Do you have a passion for helping young people connect with nature? Do you want to be part of a team running exciting activities to inspire the next generation to discover nature? The RSPB has over 100 RSPB Wildlife Explorer groups across the UK and we are looking for an assistant leader to help us with the running of the newly re-launched Rainham and Purfleet Wildlife Explorer group. You will help prepare and deliver activities on the Rainham Marshes Nature Reserve which has fantastic education facilities and an award-winning visitor centre. The group meets monthly with a programme of indoor and outdoor events for children aged 8 to 12 years old.
What's in it for you: A new challenge and lots of fun! It's a great opportunity to join like minded members of Rainham's Wildlife Explorers team and share your passion for nature to inspire young people about wildlife and conservation. As a leader you will learn all about nature from being more involved first hand with the environment. We can help you gain skills and give you a valuable insight into our work as well as the opportunity to contribute to the largest conservation charity in Europe.
The skills you need:
We are looking for someone with boundless energy and enthusiasm to inspire youngsters about nature. The ability to communicate with young people aged 8-12 is more essential than your wildlife knowledge, which can be picked up on the Reserve! Our RSPB Wildlife Explorers group meets monthly with a programme of indoor and outdoor events. With preparation time, you will need 4-5 hours a month.
Notes: In line with our Safeguarding policy, all applicants are subject to an Enhanced Disclosure from the Disclosure and Barring Service (England and Wales),Contact the Disclosure and Barring Service on 0 8709090811 for more information. References will also be taken up.
All training necessary and background information will be provided and since you are giving up your time, it is only fair we offer to reimburse your travel expenses (up to 25 miles max).
The RSPB is the country's largest nature conservation charity, inspiring everyone to give nature a home. By volunteering your time and talents you can help us increase our impact and help us save more nature.
Contact Details:
Lisa Green lisa.green@rspb.org.uk 02079403059
Please mention ConservationJobs.co.uk when applying for this Job!