Research – Programmes Coordinator
Selamatkan Yaki (SY) is a research, education and conservation programme operating under the Whitley Wildlife Conservation Trust, UK and Yayasan Selamatkan Yaki Indonesia (YSYI) whose goal is to reduce the threats to the Sulawesi crested black macaque (Macaca nigra) and its habitat. SY is seeking a highly motivated and qualified individual to help lead the team and coordinate research and conservation projects. The Programmes Coordinator (PC) will lead on an established research project which monitors the status and threats of wild macaques, and spearhead the development of a new research project on the wildlife trade. The PC will analyse and distribute the results internally and externally to ensure its usefulness in informing the conservation approach of SY and stakeholders. The role will be based in North Sulawesi, Indonesia. The ideal candidate will have experience working abroad, possess strong communication skills and proven competencies in designing, implementing and coordinating research projects.
The Programmes Coordinator (PC) will work directly with the Programme Director (PD) and Project Leaders (PLs) to support the monitoring and evaluation of all research and conservation activities.
Their main responsibilities will include supporting the general management of all ongoing projects, strategic conservation planning for the programme and co-production of scientific output in the
form of publications in international peer reviewed journals. The PC is expected to act independently and communicate strongly with other stakeholders and partners in both English and Bahasa Indonesia. Several key projects will be planned and initiated throughout 2018-2019. For this, the PC will coordinate and support PLs under each allocated project deliverable, including assessment of progress and communications with reporting. The PC will also work closely with the PLs to analyse data and disseminate results of the programme.
Core Responsibilities as PC:
Oversee continuation of the regional-scale biodiversity monitoring project for M. nigra and its threats;
Design and implement a long-term wildlife trade research and mitigation plan for M. nigra;
Develop a research project to update population estimates of M. nigra in its non-native range of Bacan Island, South Halmahera, and inform conservation approaches for this area;
Enhance a Socio-Ecological Systems approach by collating ongoing social research results with biodiversity monitoring data;
Oversee budgeting of funds under relevant project deliverables with the PD and Financial Coordinator (FC);
Oversee and coordinate project activities and core operations with the PD;
Support the procurement of funds for project operations;
Budgeting funds and maintaining detailed and accurate records of expenditures;
Communicate and liaise with wide range of stakeholders both day to day and in meetings, seminars and events.
How to Apply
Please send a cover letter and CV to harry@selamatkanyaki.com
Please mention ConservationJobs.co.uk when applying for this job!
Attachments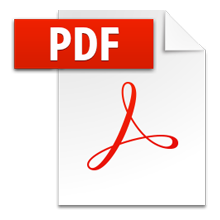 Research post description
Key Information
Salary:
Rp 9,000,000 - 10,000,000 per calendar month
Organisation:
Selamatkan Yaki
Sectors:
Biodiversity, Conservation, Research
Location:
Manado, North Sulawesi, Indonesia
Application Deadline:
8th April 2018 at 11:45pm