Reserve Volunteer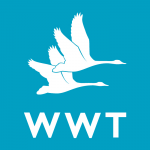 The Wildfowl & Wetlands Trust Martin Mere Wetland Centre, Burscough, Lancashire Ad expires in 1 week Fixed Term Graduate, Mid Level, Senior Part Time
Why do we need you?
At the Wildfowl & Wetlands Trust we create and conserve wetlands and save species. Here at Martin Mere we have 214 hectares of wild nature reserve which are managed by our wardens and are a haven for wildlife.
To help us maintain this special area we have a team of dedicated volunteers who support our staff in ensuring we manage the habit to the highest standards.
Who will be responsible for your role? Reserve Manager
How much time will is take? 8am – 4pm – this role is only available on Tuesdays.
What will you be doing?
Filling bird stations.
Feeding and working with long horn cattle
Strimming and hand removal of invasive species of plants.
Conducting swan talks and feeds for the public.
Participating in annual swan catches.
Maintaining hedges and tress.
Cleaning and surveying tree sparrow boxes
Who we are looking for?
This role would suit you if:
You have experience of working practically in an outdoor environment.
You have good bird identification skills.
You have an interest in flora and fauna.
You are able to work alone or as part of a team.
You are committed to good customer service and are willing to engage our visitors with the work of WWT.
You are reasonably physically fit and do not mind working outdoors in all kinds of weather.
A driving licence would be useful for this role as there may be the need to use trust vehicles on site.
How will you benefit?
This is an excellent opportunity to work within an internationally important wetland site.
Discount is available in the cage and shop on the days of volunteering.
Free entry to all WWT wetland centres throughout the UK on presentation of your WWT name badge.
Training opportunities will be provided.
General notes:
You will need to be able to get yourself to and from the centre which is 2 miles out of Burscough. We regret that we are not in a position to reimburse expenses incurred for travel to the site.
Contact Details:
Amy Hannan amy.hannan@wwt.org.uk 01704 891 224 More Information
Please mention ConservationJobs.co.uk when applying for this Job!