Reserves Officer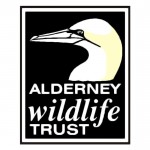 Alderney Wildlife Trust Alderney Ad expires in 3 weeks Fixed Term Entry Level, Graduate, Mid Level Full Time
Position Synopsis 
Reserves Officer (1 year voluntary placement) – practical post helping to deliver the Trust's conservation effort.  It involves tractor use, power tools, management of sites, surveying and events.  The Trust is looking for a dynamic individual wanting to take on serious responsibilities and prove themselves over the course of a year as a key part of our Conservation Team.  On the job training is offered, with the opportunity to work alongside our marine and ornithological teams.
Background
Alderney is the third largest of the Channel Islands. The Alderney Wildlife Trust (AWT) promotes the conservation of Alderney's terrestrial and marine wildlife and associated habitats.
The AWT manages two reserves totalling 112ha, a17ha community woodland, a Ramsar site, over 20km of footpaths, along with a handful of smaller sites. You will work alongside the Trust's Conservation Officer, who takes responsibility for the long-term policy and planning of these sites and the Alderney Conservation Volunteers.
This is a focused and very high intensity work placement, where you will be expected to take on significant levels of responsibility leading teams of volunteer. The placement also involves learning a broad set of skills on the job, everything from tractor driving to habitat surveys of the reserves. The placement is unwaged with an accommodation allowance, but there are many opportunities for part-time casual work in Alderney, particularly during the summer.
The main duties of the Reserves Officer include:
Regular maintenance of the AWT's two terrestrial reserves. This includes control of bracken and invasive species and the upkeep of information points and bird hides.
Managing the Alderney Grazing Animal Project.
Leading the Alderney Conservation Volunteers in practical conservation tasks.
Leading in the management of the Essex Farm Field Centre, including maintenance of the AWT's tools and vehicles.
Regular maintenance of footpaths across the island, using a combination of tractor, brushcutters and hand tools.
Regular maintenance of the Alderney Community Woodland. This includes tree planting, tree care and development and maintenance of amenity features.
Working with the AWT team to plan and run events and guided walks, predominantly through the summer season.
Supporting the AWT's Conservation Officer in the implementation of biological monitoring within the reserves and other sites (Butterflies, Moths, Breeding Bird Surveys and others)
The role requires:
An interest in practical land management
Ability to work independently as required.
The ability to manage your own workload
The ability to adapt quickly to changing situations.
Working closely with existing staff and volunteers demonstrating that you can act as part of a team.
The structure of the work placement will be as follows:
The person undertaking this role will act as a full-time placement member of staff, with all the responsibilities this brings.
The placement runs for up to one year, with a week's induction and one month probation period, overseen by the Trust Manager. Placement staff will receive in house training, and there may be limited opportunity for training courses, dependent on resources.
The placement includes two return flights (approx. total value £440) or sailings to the UK (one every 6 months of placement completed).
Accommodation at the AWTs Essex Farm Field Centre (inclusive of private room, wi-fi access, shared kitchen, sitting-room and office facilities), including utilities, will be available with a limited stipend towards accommodation (figures to be confirmed with the successful applicant) tbc.
The AWT may be able to assist placement staff in securing part time paid work during their time on Alderney, to help with living costs, such as weekly housekeeping work.
Essential qualities:
HND or B.Sc. in Conservation Management, Environmental Science, Forestry, Agriculture or equivalent field experience.
Some experience of the use and maintenance of hand tools and power machinery.
Some experience of practical conservation experience including an element of site management.
Experience working with and managing volunteers.
A full clean driving licence.
A sense of humour.
Desirable qualities:
Be versatile with a flexible approach to work
Show a resilient attitude to problem solving
Be willing to learn on the job, be intuitive and show initiative
Have planning skills and a strategic approach to your work
Have some experience of tractor , brushcutter or chainsaw
Be a good communicator, both written and verbal, and be comfortable dealing with publicity and the press
Be a committed team worker, able to integrate quickly into a team, and the tight-knit island community
Be motivated and willing to work independently
How to Apply
Please download and complete the application form and return it to admin@alderneywildlife.org. The provision of a CV is optional, however, we do ask for a short covering letter (maximum of one side of A4) laying out what you think makes you suitable for this job and what benefit you would take from its undertaking.
If you would like further details regarding the role you can contact admin@alderneywildlife.org or call +44 (0) 1481 822935.
The AWT regrets that as a small charity it may not be able to respond to all applications upon receipt.
Initial interviews will be undertaken by Skype or telephone.
The successful candidate and all other applicants will be informed of the final decision as soon as possible. The successful candidate will be expected to commence the placement at the earliest possible opportunity.
Contact Details:
roland manager@alderneywildlife.org 01481822935 More Information
Please mention ConservationJobs.co.uk when applying for this Job!