Residential Reserve Intern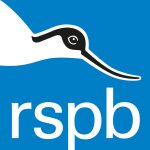 RSPB Kent Ad expires in 7 days Fixed Term Entry Level, Graduate Full Time
We are looking for Residential Reserve Interns to help our reserve teams in the North Kent Marshes and Dungeness to deliver nature conservation on the ground starting from September. There are opportunities to undertake a dual placement (6 months at each reserve) or a single site placement (12 months at either site).
Free accommodation in a shared house on the reserves will be provided, with utilities included. You will need to be able to provide your own food and living costs, and travel to and from the reserves at the start and end of your placement.
As part of the internship you will receive:
Excellent practical experience of working on a nature reserve and managing a range of habitats for wildlife
Training/ experience of using machinery and power tools, which may include brushcutter; chainsaw; all-terrain vehicle (ATV), pesticides, 4×4 driving and first aid
Extensive avian and non-avian survey experience
Experience of working in a team and supervising others
A working knowledge of the RSPB and conservation issues
Some experience of other aspects of a reserve such as visitor services and events
Free accommodation in stunning surroundings on the reserves
Guidance on application writing and interview techniques
A dedicated mentor who will monitor your progress and help with personal development throughout the internship.
Requirements:
18 years old or over
Available for the full 12 months
Have achieved A-levels or equivalent
An interest in wildlife and conservation
A willingness to undertake strenuous manual labour outside in all weathers
IT literate
The ability to work in a team & a strong work ethic
Enthusiasm and flexibility
Confident, friendly and polite manner
Ability to actively listen to others and follow instructions
Ability to use your initiative
A full driving licence is also required for this role as sites are remote, and training could include tractor or 4×4, depending on the location.
Desirable
Basic wildlife identification skills
Previous experience of practical conservation work
Degree in a relevant subject
To download an information pack and application form please follow the link provided.
Contact Details:
Ruby ruby.merriman@rspb.org.uk More Information
Please mention ConservationJobs.co.uk when applying for this Job!