Schools on Reserve Learning Volunteer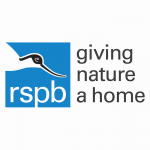 RSPB Rainham Marshes Nature Reserve Ad expires in 1 month Permanent, Temporary Entry Level, Graduate, Mid Level, Senior Part Time
Do you remember finding your first ladybird? Share in the excitement as a volunteer delivering our Schools on Reserves education programme to visiting schools.
As part of our aim to connect as many children to nature as possible we need volunteers with a passion for enthusing children about the natural world.
Following a period of training and shadowing our team, we'll ask you to take the lead in delivering our hands-on, exciting sessions to visiting schools. Typical activities include minibeast hunting, pond dipping and bird watching.
The opportunity to make a real difference enriching the lives of youngsters and inspiring them to care and learn more about the natural world with the RSPB.
We can help give you the skills to kick start a career in environmental or community education.
Volunteering with us can fit around family life as we can arrange for you to volunteer during school hours.
You'll probably have:
A keen interest in wildlife, conservation and the environment
An enthusiasm for outdoor education and a willingness to learn new skills
A resourceful and flexible approach to be able to communicate with a wide variety of ages and abilities of children
The confidence and ability to lead or facilitate a fun and active day's education programme, both in the field and the classroom, with a group of students and their teacher.
Abundant enthusiasm and a natural ability to communicate your passion for nature to children
Contact Details:
Julie Foreman education.rainham@rspb.org.uk 01708 899844 More Information
Please mention ConservationJobs.co.uk when applying for this Job!