Seed collection – Cornwall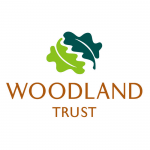 The Woodland Trust Cornwall Ad expires in 2 weeks Temporary Entry Level, Graduate, Mid Level, Senior Part Time
This is a fantastic opportunity to support the work of the Woodland Trust and Kew's Millennium Seed Bank in collecting and securing tree seed from across the UK's native seed zones.
Your knowledge of trees will help to identify key areas and species for seed collection in line with the information set out in the seed collecting guide, which will be emailed to volunteers. The seed collection requires some technical understanding and the completion of checklists and field sheets to go along with the seeds and herbarium samples posted to Kew. Site visits to woods will need to be carried out to assess tree species and seed availability – for ease, sites will be assigned as close to your home as possible.
During seed collection days, and perhaps individually, you will collect seeds to add to Kew's important and growing collection – to be stored in the Millennium Seed Bank. These important seed collections will be used by various organisations to ensure long term research and conservation into the nation's trees, helping to safeguard their future.
Pest and diseases are one of the biggest threats to our native trees and woods. As this role requires you to spend time in a variety of our woods, we would ask you to take biosecurity precautions before and after collections – a biosecurity kit will be on hand at collection days. This simple action can help prevent the further spread of tree pests and diseases.
We are looking for volunteers located in the following areas:
South Cumbria
Cornwall
Devon
Dorset
You will be offered training, from Kew or Woodland Trust staff, and advice from the Volunteer Manager is available for all aspects of this seed collection role.
Contact Details:
Please mention ConservationJobs.co.uk when applying for this Job!