Senior Fisheries Certification Manager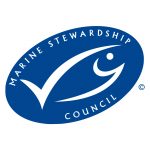 Marine Stewardship Council London Ad expires in 3 weeks Permanent Senior Full Time
The MSC operates the world's most recognised fisheries certification and eco-labelling programme. We celebrate, promote and add value to sustainable fisheries and through the leadership of our partners, create market incentives to encourage other fisheries to improve the way they fish the oceans. Over 300 fisheries around the world, landing 12% of the annual global harvest, are now engaged at some stage of the MSC's independent assessment process. MSC certified and labelled seafood products are now available in over 100 countries.
Reporting to the Fisheries Standard Director (FSD) this post is within the Science and Standards team. The position leads a small team of Fisheries Assessment and Certification Managers who contribute to the development of the MSC's Fisheries Standard and ensures its robust and credible application in MSC certified fisheries. The post holder will contribute to the collective delivery of the vision and mission of the MSC and to the collective management and strategic development of the organisation.
Focussing on one area of the Fisheries Standard, the successful candidate will lead research into new science and management methods and develop new policies to improve the Standard.  They will also lead on the development of a risk management approach to Technical Oversight, and the Variations and Interpretation procedures, coordinating the involvement of other Fisheries teams as appropriate.
To be successful in this role, you will have a postgraduate degree or equivalent in marine ecology, fisheries science and/or management, or related subject.  You will be a highly motivated individual with significant experience that demonstrates the progressive development of your skills, and practical experience in at least two of the following is highly desirable: (1) assessing environmental effects of fishing; (2) developing and reviewing environmental standards; and (3) developing and implementing policies and procedures.
With your clear understanding of, and affinity for, stakeholder engagement, you will have strong influencing skills and be able to work effectively in a collaborative environment.
You will have well developed analytical and systematic problem solving skills, with the ability to demonstrate sound reasoning and logical decision-making.  It is also essential that you have a clear understanding of, and affinity for, stakeholder-engaged processes such as those operated by the MSC.
More detail can be found in the job description.
Application process:  Please email the following material:
A cover letter outlining how your skills, experience and knowledge directly address the responsibilities and requirements detailed in the job specification, which constitute the position selection criteria.
A copy of your current CV.
Please ensure that they are sent as Word or PDF documents with the titles "your name cover letter" and "your name CV".
The subject of your email should read: Senior Fisheries Certification Manager.
NOTE:  Applications must be received by the closing date/time of 05:00pm (BST), 12/07/2017.
Contact Details:
Rinal Kapadia recruitment@msc.org More Information
Please mention ConservationJobs.co.uk when applying for this Job!