Senior Policy Advisor
We rebuild tropical fisheries with coastal communities
Blue Ventures is a marine conservation organisation that puts people first. We support coastal fishers in remote and rural communities to rebuild fisheries, restore ocean life and build lasting pathways to prosperity.
Our work began two decades ago in Madagascar's remote coastal communities and is growing globally.  Across a dozen countries, we're partnering with traditional fishers and community organisations to design, scale, strengthen and sustain fisheries management and conservation at the community level.  We bring partners together in networks to advocate for reform, and share tools and best practices to support fishing communities across the globe.
Summary job description
We are recruiting a Senior Policy Advisor to support the growing work of our advocacy team.  This new position will take a leading role in providing analytical marine policy insight and provide a broad range of support in delivering research and engagement at global, regional and national levels.
The Senior Policy Advisor will support and advance Blue Ventures' 2030 advocacy objectives relating to industrial destructive fisheries, blue carbon and marine tenure rights of small-scale fishers (SSF). As well as developing and supporting strategies to advance these objectives at key global events, such as the Convention on Biological Diversity (CBD), climate COPs and UN-sponsored meetings, you will work with country programmes, other relevant Blue Ventures units and partner governments, SSF groups and civil society organisations to design and advocate for the adoption of aligned policies at a national level.
Reporting to the Head of advocacy, this is a full time role. There will be occasional travel to work closely with overseas colleagues, partners, field teams and communities.
You will be comfortable with complex projects, and be positive, organised and able to deliver high quality work on time. Candidates should be confident in managing ad hoc collaboration, policy analysis, as well as having good report writing and communication skills. You will have knowledge of small-scale fisheries, marine conservation or blue carbon policies. Ideally, you will have experience in community-based conservation or human rights initiatives. You will ideally have experience working with government officials and advisors to develop and implement ambitious policies which protect the marine environment and positively impact the livelihoods and wellbeing of coastal communities.
We are looking for a Senior Policy Advisor who is a creative thinker, able to learn fast and work flexibly with a range of people. Someone who will identify and engage with a range of external stakeholders to effectively communicate ideas and findings to a varied audience, using strong strategic and political understanding and influencing skills.
To download the full job description please click on the link provided in the 'How to Apply' below.
How to Apply
The full job description can be found here
Applicants should apply online via Blue Ventures website by 4 July 2022.
Please note that applications will be reviewed on a rolling basis and first-round interviews may be conducted with short-listed candidates before the application deadline.
All shortlisted candidates will be contacted within two weeks of the closing date.
Please mention ConservationJobs.co.uk when applying for this job!
Attachments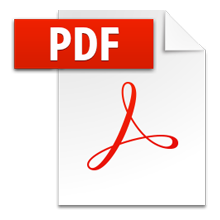 BV Logo
Key Information
Salary:
Salary will be paid as per national salary bands at Senior Manager level (circa £45k for the UK or equivalent banding for other locations) and based on experience
Organisation:
Blue Ventures
Level:
Postgraduate, Senior
Sectors:
Campaigning, Climate Change, Conservation, Environment, Marine Conservation
Location:
Bristol & London, United Kingdom
Application Deadline:
15th July 2022 at 10:21am
Job Location Map
View a larger map