Seven Lochs Volunteer Officer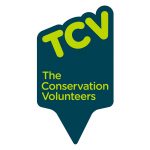 The Conservation Volunteers North East Glasgow/Coatbridge Ad expires in 6 days Permanent Entry Level, Graduate Part Time
Do you want a career in conservation/forestry/ecology but need experience?
Our Volunteer Leader role will provide you with valuable hands on experience and is a great development opportunity for anyone looking for a career in this field. You will work across a variety of habitats and put a range of conservation management techniques into practice. You will also have the opportunity to get involved in a variety of community engagement activities; including working with children and young people.
The role:
As Volunteer Leader your main role will be to assist in the delivery of practical conservation task days in The Seven Lochs Wetland Park, which is located in North East Glasgow/Coatbridge. This will involve leading volunteers – supporting them to help develop their skills, knowledge and confidence. You will shadow experienced staff until you are confident in your leadership skills and will receive ongoing support.
What you will gain:
We are committed to both formal and informal training and development and can help you access a range of training such as:
First Aid
Community Engagement
Leadership Skills
Environmental Education
Species Identification Workshops
What you need:
Essential
Full UK Drivers License
Excellent Time Management Skills
Good Communication and Organisation Skills
A Passion and Enthusiasm for Working in Conservation
How much time:
Ideally a minimum commitment of at least one day per week (Friday) is required for a six month period.
The Seven Lochs Volunteers are part of The Conservation Volunteers Scotland.
Contact Details:
Claire Quinn c.quinn@tcv.org.uk 07813597179
Please mention ConservationJobs.co.uk when applying for this Job!