Social Science and Evaluation Advisor
Location: Either in one of our global offices (Bristol or London – UK, Madagascar), or home-based within countries where Blue Ventures has administrative capacity (Mozambique, Kenya, Tanzania)
Closing date for applications: 15th August 2022; 23:59 BST
Contract status: Global, full-time
Start date: As soon as possible
Contract duration: Permanent
Remuneration: circa £ 40,000 gross per annum (UK) or equivalent banding for other locations
We rebuild tropical fisheries with coastal communities
Blue Ventures is a marine conservation organization that puts people first. We support coastal fishers in remote and rural communities to rebuild fisheries, restore ocean life and build lasting pathways to prosperity. Our work began two decades ago in Madagascar's remote coastal communities and is growing globally.  Across a dozen countries, we're partnering with traditional fishers and community organizations to design, scale, strengthen and sustain fisheries management and conservation at the community level. We bring partners together in networks to advocate for reform, and share tools and best practices to support fishing communities across the globe.
Summary job description
We are currently recruiting a global Social Science and Evaluation advisor to lead the development of socio-economic monitoring and evaluation (M&E) approaches across our growing portfolio. This exciting position will play a key role in delivering an organizational M&E framework that enables us to track the socio-economic outcomes of our work, alongside conservation and ecological changes.
This position will work closely with our field teams, partners, and communities to provide guidance, training, and support, enabling us to develop and implement innovative socio-economic research that informs decision-making and contributes to improving the impact of our work.
We are looking for an individual who will champion and celebrate a culture of data and learning within Blue Ventures, and who is open to new ideas and embraces innovation. The successful candidate will be a motivated, proactive social scientist, with substantial experience in mixed methods research and evaluation. You will have a proven track record in the design and management of socio-economic monitoring and evaluation/research; have strong analytical capabilities combined with a passion for communicating and sharing findings to support decision making. You will have experience in developing participatory processes to support M&E at the community level and ideally, you will have experience in community-based conservation and development initiatives in Blue Ventures' geographical areas of operation.
You will thrive in environments that are collegiate and inspiring, and be able to demonstrate experience of working independently and solving complex problems in challenging situations. Assessment of applications will include candidates' alignment with BV's core values and mission to support human rights-based approaches to marine conservation and fisheries management.
Reporting to the Head of Monitoring and Evaluation, this is a full-time role with regular travel (Covid-19 permitting) to work closely with overseas colleagues, partners, field teams, and communities.
How to Apply
Please click here and follow the application process online.
Please mention ConservationJobs.co.uk when applying for this job!
Attachments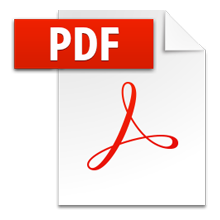 Social Science and Evaluation Advisor
Key Information
Salary:
Circa £ 40,000 gross per annum (UK) or equivalent banding for other locations
Organisation:
Blue Ventures
Sectors:
Conservation, Marine Conservation
Location:
Global, United Kingdom
Application Deadline:
15th August 2022 at 11:45pm
Job Location Map
View a larger map