Sunday Volunteer Officer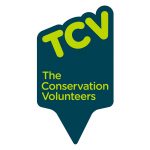 TCV Haringey Haringey, London Ad expires in 2 months Fixed Term, Temporary Entry Level Part Time
TCV (The Conservation Volunteers) is the largest environmental volunteering charity in the UK. We work in woodlands, nature reserves and parks, carrying out conservation tasks such as coppicing, hedge laying, vegetation management and tree planting. We also construct paths, steps and pond dipping platforms.
TCV Haringey are looking for a Sunday Volunteer Officer. You will be working closely with the Project Officer on various Haringey parks, woodlands and Local Nature Reserves. As you gain skills and experience you will take a leading role on practical days, assisting other volunteers. You may also be asked to do some promotion and administration tasks at our office, Railway Fields Local Nature Reserve.
You will gain valuable skills and experience in the conservation sector and have access to relevant TCV training such as First Aid, Project Leadership and Wildlife ID.
Please contact Lizzy Nazer or Trudi Wilkinson at Railway Fields Local Nature Reserve using the contact details supplied below.
Contact Details:
Lizzy Nazer/ Trudi Wilkinson l.nazer@tcv.org.uk 02083486005 More Information
Please mention ConservationJobs.co.uk when applying for this Job!