Sustainable Land Management Volunteer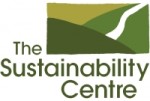 The Sustainability Centre Hampshire Ad expires in 5 months Fixed Term, Permanent, Temporary Entry Level, Graduate, Mid Level, Senior Part Time
From chalk grassland enhancement to tending to our Forest garden; from willow coppicing willow to carrying out wildlife surveys, or even putting up a yurt! The range of volunteer opportunities within our beautiful site is diverse.
Opportunities also include developing and maintaining our small Food Gardens and Herb Garden as well as keeping the site looking good.
Outdoor tasks are seasonally dependent, so it tends to be a case of 'mucking in' with whatever the priorities are at the time.
Our Fundraiser is on the lookout for volunteers to help with our New Learning Centre appeal – Leaves for Learning (see website for details).
Please also make contact if you have marketing and/or Receptionist experience.
CVs welcome for all roles.
Contact Details:
Rachael Arden rachael@sustainability-centre.org 01730823166 More Information
Please mention ConservationJobs.co.uk when applying for this Job!