Team Assistant – Clean Seas/Pollution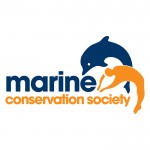 Marine Conservation Society Ross-on-Wye £14,000 to £16,500 pro rata for contract term Ad expires in 5 days Fixed Term Entry Level Full Time
Team Assistant – Clean Seas/Pollution
Contract:                       Full time – Fixed term to 31 December 2017
Salary range:                 £14,000 to £16,500 pro rata for contract term
Location:                      Ross-on-Wye, Herefordshire
Closing date:                 31 May 2017
The Marine Conservation Society (MCS) has been the voice for our seas for 30 years; championing sustainable fisheries, clean seas and beaches, and protection for marine wildlife.  We have ambitious plans to raise awareness of the impact that marine litter and pollution has on the health of our seas, and our team works to influence policies that will secure better conditions for the future.
Our Clean Seas/Pollution team needs help to do this, and you can join us as a Team Assistant to play an active role in our campaigning activities, keep our databases up to scratch and provide general admin support for our high-achieving team.
This is an ideal role for someone interested in environmental and/or marine issues, and you will be working across our full range of activities in the team – it will be at a high tempo every day – we know you might not know how to do all the tasks right now – but you'll be the type to pick it up pretty quickly.
There will be chat and interaction – you'll need to be comfortable dealing with colleagues from all of our areas of work, with suppliers externally, our volunteers, and happy to answer calls from various sources – you'll be giving your best in customer service and there will never a dull moment! You don't need to know the answers but you'll need show initiative in seeking out which of our experts will.
You'll need a cool head and be good at juggling several jobs across the team – responding as priorities change, and always bringing a 'can-do' attitude. But if this sounds like your kind of challenge and you don't think you'll be a fish out of water – then we'd love to hear from you.
You will be a self starter, used to supporting a motivated team in a busy office environment, and confident in your ability to take a proactive approach when managing a varied and busy workload.
Key Skills
Proven organisational and administrative skills preferably supporting a team – able to plan and deliver within tight deadlines
Excellent written and verbal communications skills in order to represent the organisation to members of the public, our volunteers and our colleagues
Demonstrate an approachable and supportive style, with a positive, 'can-do' attitude
Self-motivated and with a flexible, creative and curious approach to a diverse workload
Advantageous to have events or project management skills
This is a very exciting time for the right candidate to join us, so to learn more about our important work visit our website at www.mcsuk.org
Application forms can be downloaded from our careers page (sorry, no CVs) which you can visit by clicking     'More Information' below.
For any enquiries please get in touch using either the email address or telephone number supplied below.
MCS is an equal opportunities employer welcoming applications from all sections of the community. Existing eligibility to work in the UK is required.
Registered Charity No: 1004005 (England & Wales) SC037480 (Scotland)
Contact Details:
Joanne O'Hagan hr@mcsuk.org 01989 566017 More Information
Please mention ConservationJobs.co.uk when applying for this Job!