Technical Advisor – Governance and Capacity Building
Location: Either in one of our global offices (Bristol – UK, Antananarivo or Toliara – Madagascar, Sarteneja – Belize), or home based in Mozambique, Kenya, Tanzania, Indonesia or Spain)
Closing date for applications: Monday 21  June 2021
Start date: Immediate
Contract duration: 1 year fixed term contract
Remuneration: Competitive salary based on experience
Summary Job Description
We work with people who depend on fishing for their livelihoods, food and cultural identity, and we believe these people are best placed to manage the fisheries on which they depend. We provide technical support to build strong community-level governance and leadership structures that allow communities to make decisions for the effective management of their fisheries.
We are recruiting a specialist to provide technical leadership in our work strengthening community based governance. This position will provide technical guidance and training to colleagues and partners working with remote and rural fishing communities across 12 countries in Southeast Asia, the Western Indian Ocean and the Caribbean.  The successful candidate will be responsible for sharing and documenting learning and best practices, contributing to aligned policy and advocacy efforts, and ensuring that Blue Ventures' work is at the forefront of best practice in the sector.
Working with our Monitoring and Evaluation team, the position will also lead on developing a robust approach to evaluating the capabilities of local marine governance institutions across our global network, and integrating this within our monitoring and evaluation systems.
We're looking for someone with strong understanding and practical experience of building governance and leadership in community settings, and a background in community based development and/or natural resources management. The successful candidate will have a deep and sensitive appreciation of the complex challenges facing remote and rural tropical coastal communities; including widespread coastal poverty, high vulnerability to climate change, an overwhelming reliance on fishing for food and income, limited data, and weak national governance.
How to Apply
Applicants should apply online via Blue Ventures – Careers site by Monday 21 June 2021.
Please note that applications will be reviewed on a rolling basis and first-round interviews may be conducted with short-listed candidates before the application deadline.
All shortlisted candidates will be contacted within two weeks of the closing date.
Please mention ConservationJobs.co.uk when applying for this job!
Attachments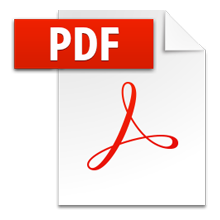 Technical Advisor – Governance and Capacity Building
Key Information
Organisation:
Blue Ventures
Sectors:
Conservation, Marine Conservation
Location:
Either in one of our global offices (Bristol - UK, Antananarivo or Toliara - Madagascar, Sarteneja - Belize), or home based in Mozambique, Kenya, Tanzania, Indonesia or Spain, United Kingdom
Application Deadline:
21st June 2021 at 11:45pm