Trail camera , Kent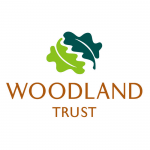 The Woodland Trust Kent and West Sussex Ad expires in 4 weeks Temporary Entry Level, Graduate, Mid Level, Senior Part Time
In 2015 the Woodland Trust launched the 'Trails from our woods' scheme where trail cameras were placed in woods throughout the UK, in hopes of capturing wildlife from the Trust's estate on film. Following the success and promises of the first year, the Trust have now decided to expand on the project, and seeking volunteers to place the cameras out into the woods, check for footage and feed it back to head office.
This is done with the view of learning more about what lives in the Trust's woods, to gain local knowledge that will help the Trust decide which woods to target with trail cams.  The clips will also be used to create engaging and emotive content for public relations, social media and web content.
The role will see volunteers placing and moving the trail cams across woods, checking the cameras for footage, sending video clips back to the Public Relations team for filtering and editing (or filtering through footage yourself if possible) and seeking future opportunities to capture wildlife on camera.
This role provides an opportunity to explore local woods, develop specialist knowledge of woods in a specific region, increase your conservation knowledge especially regarding wildlife species and building relationships with both the PR team and site staff.  You will also see and be part of the successes in gaining insight to how video content is created.
We a currently recruiting for a Trail Camera Monitor to cover Kent or West Sussex, with a focus on Longbeech North in Charing in the first instance.  Longbeech North is a new woodland acquisition for the Woodland Trust which will become an important demonstration of conservation best practice for the industry
Contact Details:
Please mention ConservationJobs.co.uk when applying for this Job!