Visitor Volunteer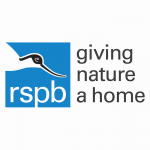 RSPB RSPB Sandwell Valley Ad expires in 5 days Permanent Entry Level, Graduate, Mid Level, Senior Part Time
We want people coming onto our reserve to be met with a smile. You will actively provide a warm welcome for all visitors, thank members for their support and ensure that visitors' needs are understood and met to the best of our ability. Your guidance and information will ensure the visitor has a fantastic experience.
Our visitor volunteers will work across both the visitor centre and the lakeside hide, making a large flexible team whose focus is great customer service and promoting this special nature reserve.
This role will suit someone who loves to meet and talk to visitors and who would gain satisfaction from passing on their passion about wildlife. It's also a great opportunity to work at a unique wildlife reserve learning more about birds and wildlife whilst making a real difference to the work of the RSPB.
Minimum commitment: 1 day a month
Duration: ongoing
Period: all year round
Contact Details:
Alex Sharrod alex.sharrod@rspb.org.uk 01213577395 More Information
Please mention ConservationJobs.co.uk when applying for this Job!