Visitor welcome – Skipton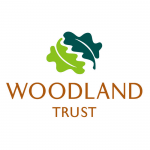 The Woodland Trust Skipton, North Yorkshire Ad expires in 2 weeks Temporary Entry Level, Graduate, Mid Level, Senior Part Time
Skipton Castle Woods is a popular ancient woodland site in the heart of Skipton town centre, just a few minutes from the high street. The Woodland Trust, one of the UK's leading conservation charities, cares for the long term management and conservation of the site and we have recently committed to an additional programme of investment to enhance the visitor welcome, promotion and marketing and regular site maintenance.
As a result we are seeking enthusiastic and passionate people to volunteer with us on a flexible basis to help us care for and welcome visitors to Skipton Castle Woods.
In this role you will use your natural enthusiasm, people skills and passion for nature to help us engage with visitors to ensure that they have a quality and safe experience when visiting the woodland. The role includes being visible on site as an ambassador for The Woodland Trust, chatting to the public, assisting with the promotion and preparation of events and carrying out light housekeeping and maintenance under supervision.
This is a great opportunity for those who want to meet people in the heart of the community and for those who have an interest in woods, nature and trees. It is also ideal for volunteers thinking about ways to maintain or lead a more active lifestyle in a lovely outdoor setting and for individuals wanting to gain experience with a conservation charity.
You will be provided with regular support and training including an onsite point of contact based in Skipton, a branded polo shirt, access to equipment needed to perform tasks, access to the Woodland Trust volunteer network and opportunities to take part in local, regional and national volunteer network social and celebration events.
Contact Details:
Please mention ConservationJobs.co.uk when applying for this Job!