Volunteer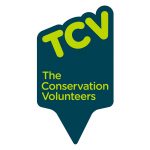 The Conservation Volunteers Ballalan House, Stirling Ad expires in 6 days Fixed Term Entry Level, Graduate Part Time
The conservation volunteers (TCV) are looking for volunteers every Thursday in Stirling!
Are you interested in volunteering with TCV: an organisation that works with thousands of people across the UK, helping them to discover, improve and enjoy their local green spaces and by doing so create happier and healthier communities?
Skills picked up while volunteering with us can be useful in securing work with other conservation organisations. We undertake a range of activities in both urban and rural areas, from planting trees and wild flower meadows, to building stiles, clearing footpaths or creating new food growing projects.  This is accomplished with the help of our highly trained and experienced project officers.
By joining us you will also meet new people, see new places, and learn more about local wildlife while working towards one goal: making a difference to our valued outdoor places.
If you are interested in becoming involved in our Thursday volunteer group, contact David Walsh at 01786 476178 or 07767 112094.  You can also meet us at the bottom of the car park at Ballalan house every Thursday for 8:30am.
Contact Details:
David Walsh d.walsh@tcv.org.uk 01786 476178 More Information
Please mention ConservationJobs.co.uk when applying for this Job!