Volunteer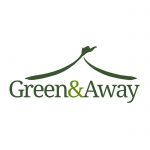 Green and Away Bransford Worcestershire UK Ad expires in 2 days Fixed Term Entry Level, Graduate, Mid Level, Senior Full Time
Green & Away runs Europe's only sustainable outdoor venue every summer.  We welcome committed, hardworking people willing to help us provide an important service for the UK's voluntary, social and environmental organisations.
There is a wide range of jobs which need to be done to build the camp putting up canvas marquees, for the  village circle kitchen,bar, cafe and the main marquee then there are a variety of accommodation standard tents,yurts and bell tents to provide for the large numbers who come to our events.  Once the camp is  set up the the jobs change to cooking, washing up, looking after children, arts and crafts activities, welcoming people, office work, maintaining the toilets, lighting the burners to heat water for showers, etc. Then at the end it all needs to be taken down and stored for the winter. We will find out what your skills are and try to match your skills and interests to what needs to be done, to ensure that the less attractive jobs are shared around.  All the jobs carry a measure of responsibility. Our volunteers are unpaid, however we provide a place to stay and three meals a day.  We ask that you stay for at least one week, are over 18, willing to work hard, have conversational English and are committed to our ethos as an organisation.
Contact Details:
Joy Davenport volunteer@greenandaway.org 07917096796
Please mention ConservationJobs.co.uk when applying for this Job!