Volunteer at Chimpanzee Rescue Centre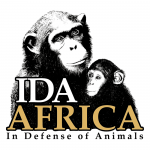 In Defense of Animals-Africa Cameroon, Africa Ad expires in 8 months Fixed Term, Permanent, Temporary Entry Level Full Time
Volunteer at Chimpanzee Rescue Centre
Description: Join us as part of a small team in Africa to help save the country's remaining wild chimpanzees. In Defense of Animals-Africa is a non-governmental organization that operates the Sanaga-Yong Chimpanzee Rescue Center (SYCRC) in Cameroon. Its mission is to provide sanctuary in a natural environment for chimpanzee orphans whose mothers were killed for the illegal ape meat trade. The Center also engages in an ongoing conservation campaign to protect remaining forest lands that provide habitat for wild chimps.
SYCRC is home to 72 chimpanzees. The Center has a year-round need for 6-month volunteers to assist with the day-to-day operations of the sanctuary. Tasks include working with Cameroonian staff who speak French, helping with daily chimpanzee feedings and care, washing/cutting lots of fruit, buying food and supplies in town, maintaining camp facilities and equipment, painting & cleaning cages, and assisting with other manual tasks. Volunteers pitch in wherever needed most. Contact with chimpanzees occurs through enclosed areas during daily feedings. Limited hands-on contact with baby chimps may occur but only if there is a baby on site, and only to assist Cameroonian staff who provide the majority of care.
Qualifications:
Minmum 21 yrs and paid work experience.
Fluent in English plus basic French strongly preferred
Good general health and physical stamina; able to lift up to 45 lbs
Positive outlook and flexibility; able to adapt easily to changing tasks/schedules and to basic living conditions in an isolated setting
The project strongly prefers applicants with a university degree, work experience as part of a group or project team, and travel in a developing country.
Qualifications or length of stay are negotiable for applicants with professional veterinary or medical training, or mechanical, electrical or construction skills and experience (let us know if this is the case).
Requirements/Conditions:
6 month commitment (start dates occur throughout the year)
Accommodation and vegetarian meals are provided by the project. The camp is located near Belabo, Cameroon, on the edge of a forest; it includes outbuildings, forested enclosures for the chimpanzees, an education center, vet clinic, and.small cabins for volunteers
if  accepted as a volunteer there is a one-time processing fee of US$300, The Project does not provide stipends, work placements, internships or research opportunities. Volunteers are responsible for other expenses, including airfare, visa, insurance & vaccinations, etc.
To apply:  Request an application form using the contact details below.
Contact Details:
Karin Cereghino karin@ida-africa.org 971-544-7772 More Information
Please mention ConservationJobs.co.uk when applying for this Job!