Volunteer Community Fundraiser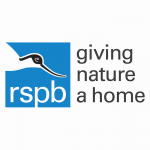 RSPB London Ad expires in 4 days Fixed Term, Permanent, Temporary Entry Level, Graduate, Mid Level, Senior Part Time
Why we want you:
Help the RSPB to save nature by supporting our fundraising efforts in Greater London. We'll ask you to expand our award-winning pin badge scheme and support our volunteers who look after pin badge and collection donation boxes in the area.
What's in it for you?
The opportunity to make a positive impact on wildlife in the south east in a key role within Europe's largest conservation charity. The chance to get your teeth into a fundraising project and significantly contribute to our fundraising target. Opportunity to increase your knowledge of community fundraising and work alongside experienced fundraisers.
You will play an important role in helping to protect our nature-rich habitats.
You will also support the Community Fundraising Officer to promote challenge events in the region and there is plenty of room for piloting even more new ideas.
The skills you need:
You will be a good motivator, friendly and outgoing, and enjoy meeting people, helping us to inspire and enable volunteers to raise money and awareness for our vital conservation work. You will be happy managing and supporting other people in their volunteering role with the RSPB, as well as having good communication and interpersonal skills, basic computer skills and an ability to work on own initiative.
You will be responsible for managing and supporting a team of local volunteers looking after pin badge & collecting boxes. You will provide appropriate support to these volunteers and ensure they have all the resources they need to look after their boxes to maximise income for the RSPB. Access to the RSPB on-line reporting system will enable you to monitor your team's activities. You will support these volunteers in line with RSPB's policies and procedures for community fundraising and the Institute of Fundraising codes of practice.
Contact Details:
Lorna Beaumont lorna.beaumont@rspb.org.uk 01273 763387 More Information
Please mention ConservationJobs.co.uk when applying for this Job!