Volunteer Conservationist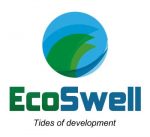 EcoSwell Lobitos, Peru Ad expires in 1 week Fixed Term, Temporary Entry Level, Graduate, Mid Level Full Time
EcoSwell, sustainable development nonprofit NGO based in Peru and the UK, is looking for a conservationist volunteer for it's new project in the town of Lobitos, rural northern coast of Peru.
The project concerns the conservation of an endemic and endangered species of bird, the Peruvian Plantcutter (Phytotoma raimondii), of which only 500-1000 individuals are estimated to be left alive. The district of Lobitos and its surrounding natural areas are one of the last major habitats for the bird. Project objectives and tasks include:
Building community nurseries for growing seedlings of native plant species for habitat recovery
Reforestation of degraded areas with the seedlings
Design, plan and execution of a local communications and educational campaign to increase awareness about the dangers to the Peruvian Plantcutter
Liaise and get involvement from all local stakeholders in conservation efforts (local government, local military, local big oil industry, local people, schools, fishermen, other organizations, etc.)
Manage land surrounding Lobitos under conservation strategies and community vigilance
Monitoring and evaluation of project indicators
Interested candidates please submit your CV. Bear in mind that this is not a paid job, but a volunteer placement which requires a financial contribution from the volunteer to cover food, accommodation, local transport and supervision from the team, among other costs. Please visit our website by clicking 'More Information' below for more details on our Volunteer Programme and how you can apply through there as well.
Ideal times for the placement are between 1-4 months between April and December 2017.
Contact Details:
Diego Almendrades diego.almendrades@ecoswell.org +51954779509 More Information
Please mention ConservationJobs.co.uk when applying for this Job!