Volunteer Coordinator (Partner Projects)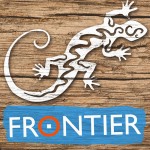 Frontier Shoreditch, London £14,136 per annum Ad expires in 1 month Fixed Term, Permanent Graduate, Mid Level Full Time
Job Title:
Volunteer Coordinator (Partner Projects)
Reporting to:
Head of Development
Responsible for:
Partner Projects Interns
Location:
Frontier London Headquarters, UK
PRIMARY FUNCTION
To oversee and administer all aspects of volunteer coordination for Frontier's Partner Projects. This includes teaching, community, adventure and wildlife projects that are run by Frontier through our partner organisations.
GENERAL OUTLINE OF THE ROLE
 Securing placements for volunteers and providing partner organisations with all relevant volunteers' information (flight details, medical, insurance and next of kin details);
Advising and preparing volunteers with regards to their projects, especially by providing speedy responses to enquiries;
Developing, planning and coordinating the TEFL and BTEC courses and training;
Ensuring the effective running and operation of all Frontier Supported partner projects;
Ensuring all partner organisations comply with Frontier's standards and requirements, complete the necessary agreements, exercise due diligence and provide regular risk assessment updates, photos and reviews;
Liaising with partner and affiliated organisations to maintain effective working relationships and stay up to date with current information and industry best practices;
Monitor partner projects and their effectiveness through feedback from both the volunteers and the partners themselves;
Update project content on the website and briefing documents in accord with volunteer feedback;
Assist with volunteer recruitment;
Conduct site visits and meetings for the evaluation and development of all projects when appropriate.
MAIN DUTIES & RESPONSIBILITIES
 Confirm all volunteer placements, initial bookings to be made up to 3 months in advance where possible, confirmed each month with final summaries being sent 2-3 weeks before departure;
Keep in constant contact with partners regarding volunteers placements, project details, logistics and any changes that may occur;
Maintain relationships with all partner organisations;
Develop and review all projects together with Partner Projects Manager periodically;
Attend meetings, conferences, and conduct site visits as appropriate in order to ensure the smooth running of all projects, the accuracy of project details, the worth and quality of the work being undertaken and the conditions of the project;
Keep up to date with industry best practices, changes and recommendations and take responsibility for personal development;
Respond to volunteers' questions and queries regarding project details in a speedy, accurate and professional manner;
Ensure any complaints, suggestions and refund requests are promptly responded to;
Ensure training weekends are planned and run smoothly;
Make sure that all payments/refunds are received/sent and processed efficiently. This includes ensuring that payments to partner organisations have been made and received in good time;
Keep up-to-date with all project events and changes, read updates and amend all briefing documentation provided to volunteers including updating the project information on the website to ensure the accuracy of all content in the field briefs;
Keep in close contact with the marketing and PR department regarding feedback and case studies, report on specific media outputs ensuring a minimum of 3 per month are submitted to the marketing department;
Help with the BTEC and TEFL courses as required and assist in the running and organisation of training days/weekends;
Ensure the FCO and other relevant bodies are regularly checked for any travel warning and ensure Frontier is acting in accordance to such;
Coordinate all school expeditions from initial marketing activities and information requests through preparation, deployment and de-briefing, join and lead school expeditions as required;
Collect, monitor and chase feedback from all volunteers in line with the feedback procedure;
Respond to all feedback received as appropriate;
Post volunteer reviews on review centre and other review sites and blogs (at least 2 per week);
Manage Partner Projects Interns effectively to assist with daily tasks;
Provide volunteer information to project partners and overseas contacts as and when necessary;
Identify inconsistencies, duplications and mistakes in information provided to volunteers and ensure changes are made in consultation with the Managing Director;
Assist recruitment team with volunteer consultations;
In conjunction with Marketing & Recruitment departments, produce up to date marketing materials as and when required;
Ensure familiar working knowledge of all other Frontier Group projects as required;
Ensure that all shared office areas are kept clear (including entrance ways, briefing areas, kitchen and meeting rooms) and bins emptied regularly;
Read and update the Partner Projects Handbook;
Acting as (out of hours) emergency contact for volunteers, family members and field staff.
TERMS & CONDITIONS
Contract Duration:
Permanent after successful completion of 3 month probation period.
Working Hours:
9.30am – 5.30pm during weekdays, one Saturday morning and Wednesday evening information session a month, and a minimum of 4 weekends per year.
Salary:
£14,136 per annum depending on experience and qualifications
Training:
Initial job specific training and on-going professional development.
FRONTIER, 50-52 Rivington Street, London, EC2A 3QP. United Kingdom
T: +44 (0) 207 613 2422 – F: +44 (0) 207 613 2992
JOB SPECIFICATION ESSENTIAL DESIRABLE Qualifications Education/Knowledge:
Educated to degree level
Knowledge of conservation, development and ethical travel issues
First Aid qualification Experience:
Experience of office administration procedures
Experience of working with volunteers
Overseas travel/work experience
Experience of working with NGOs
Experience of working overseas
Experience of budget and financial management
Skills:
Meticulous administrative and time management skills
Excellent written/oral communication and presentation skills
Negotiation and liaison skills
Ability to manage staff and volunteers
Good IT skills, particularly a good working knowledge of spreadsheets and word processing
Ability to work with limited supervision, and to be a proactive member of the team
Hold a full, clean driving license
Knowledge of Access database Personal Attributes:
Commitment to conservation
Flexible approach
High attention to detail
Ability to motivate others and work as part of a team
Sense of humour
Contact Details:
Steven Bratten staff@frontier.ac.uk +442076132422 More Information
Please mention ConservationJobs.co.uk when applying for this Job!