Volunteer environment & events intern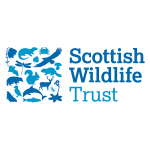 Scottish Wildlife Trust Jupiter Urban Wildlife Centre Ad expires in 4 weeks Temporary Entry Level Part Time
Volunteer Role/Title
Volunteer environmental education and events intern
Location
Jupiter Urban Wildlife Centre. Wood Street, Grangemouth. FK3 8LH
How many volunteers are needed?
2
How many hours per day/per week are you needed?
3 days per week for 7 hours per day
On which days are you needed?
Monday, Wednesday & Friday are the key days for school visits.
On what date do we want you to start?
14/08/2017
End Date (if applicable)
Ideally 13 weeks after you start.
Minimum commitment we require from you (eg 1 day per week for 6 months).  If any.
3 days per week for 7 weeks (30/09/2017)
Objective(s) of your volunteer role
You will help deliver environmental education as part of our busy secondary school visits this Autumn. As a member of our educational team you will take part in a range of biological surveying activities to support secondary school pupils in their practical surveying techniques.
With our support and mentoring, this role will help to develop your skills and give you experience in delivering environmental education to a high standard.
You will also assist in our public events delivery throughout the summer holidays and occasionally on Saturdays and undertake regular duties such as biodiversity monitoring and reserve maintenance.
Tasks
Supporting staff to deliver education sessions and public events
Preparing resources, Demonstrating field work techniques, Assisting pupils with their techniques and recording, Engaging with the general public during events
Promoting Jupiter Urban Wildlife Centre to Visitors
Engaging with people about the centre's wildlife and natural environment, Promoting the use of the centre for family and school visits, Maintaining the visitor centre to a high standard.
Description of the personal attributes/skills/qualifications required
Skills and Abilities
Good spoken communication skills
Knowledge of Scottish wildlife
Ability to work unsupervised and use initiative
Personal attributes
Passionate about wildlife and the environment
Initiative, can work without supervision
Flexible, likes to work as part of a team
Approachable, friendly
Support/training?
This role will provide the opportunity to gain experience in environmental education activities and events and be part of an experienced team.
The position will be supported by the Ranger team.
Training for individual tasks will be provided by the reserves staff and specific training for practical tasks will be provided as needed.
Who is the contact person/line manager for enquiries?
Clare Toner, Falkirk Ranger – falkirkranger@scottishwildlifetrust.org.uk 01324 486 475
Closing date for applications
21/07/2017
When will interviews be held?
Week commencing 24th July 2017
Can SWT provide expenses e.g. for travel or branded clothing?
We will provide branded clothing and will reimburse travel expenses.
Will you want references for volunteers before appointing or PVG disclosure?
2 references and PVG disclosure
Other (Any age restriction, lifts available? Disabled access?)
If you are aged 17-30 and able to volunteer for around 20 hours for 13 weeks this role could be offered as a ProjectScotland placement.
Contact Details:
Clare Toner jupiterranger@scottishwildlifetrust.org.uk 01324 486 475 More Information
Please mention ConservationJobs.co.uk when applying for this Job!