Volunteer Facilitator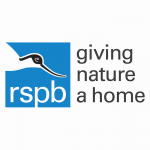 RSPB Glasgow Ad expires in 2 weeks Fixed Term, Permanent, Temporary Entry Level, Graduate Part Time
Why we want you:
RSPB is the country's largest nature conservation charity, inspiring everyone to give nature a home. Together with our partners, we protect threatened birds and wildlife so that our towns, coast and countryside will teem with life once again.
Volunteers founded the RSPB in 1889 and today they remain at the heart of what we do and achieve. We have around 2,000 volunteers in Scotland, we quite simply could not manage without volunteers!
We are looking for a creative and organised individual to help us co-ordinate our education and events volunteer team. This will involve:
Collating information on volunteers and volunteering opportunities
Improving communications within the team
Helping to write and distribute a volunteer newsletter
Looking for new opportunities for our volunteer's development.
In essence- matching up volunteers to the available opportunities and helping volunteers to develop their skills.
We aim to make our volunteer experience the best it can be, and with your help
we will ensure all volunteers have a rewarding and enjoyable time whilst volunteering with the RSPB
This role is comprised of an initial project: creating a system for documenting and communicating volunteer opportunities, and assisting with our newsletter.
Along with an ongoing role: supporting volunteer development, organising events and championing volunteering.
Depending on your availability you may wish to get involved with the initial project, which can be extended into an ongoing role.
What's in it for you?
You will be part of our friendly and supportive volunteering team and have regular 1-1 sessions.
This role is ideal for anyone wanting experience in co-ordinating a team, and working within the charitable sector. Whether you have experience of working with volunteers before, or want to gain this experience- we will help you develop your skills in motivating and organising a team.
In house training and career development opportunities will be provided throughout.
This is a wonderful opportunity to make a genuine contribution to wildlife conservation. You will gain a valuable insight into the workings of Europe's largest conservation charity.
The skills you need:
Great team player with bags of enthusiasm
Organisational skills and the willingness to learn new skills
Good communication skills
Good interpersonal skills and the ability to support and inspire others
Ability to use initiative and take the lead on projects
Computer/database/website skills an advantage.
Your time:
Minimum commitment: 1week day per week but we have plenty of flexibility
Duration: Ongoing
Period: All year round
Who to contact:
Bethan Jones
Tel: 07525 691 383
E-mail: Bethan.Jones@rspb.or.uk
Contact Details:
Bethan Jones bethan.jones@rspb.org.uk More Information
Please mention ConservationJobs.co.uk when applying for this Job!