Volunteer Reserves Officer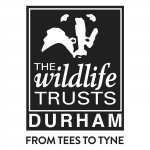 Durham Wildlife Trust Tyne and Wear Ad expires in 4 days Fixed Term, Temporary Entry Level, Graduate Part Time
Location: Based at Rainton Meadows, Houghton-le-Spring DH4 6PU
Responsible to: Reserves Officer (Eastern Reserves)
Time commitment: 3 days p/w
General Brief:
To assist the Reserves Team in implementing all practical reserves management on DWT nature reserves.
Requirements:
Enthusiastic person with good communication skills, dedicated to nature conservation and working with people. Applicants must hold a full clean driving licence, have good communication and people skills and a willingness to learn.
Benefits:
Full training is provided (including access to external courses) and travel expenses. Applicants will gain practical experience in conservation skills co-ordinating and leading tasks. Qualifications provided include:
Essential training provided
Chainsaw CS30/31
Pesticides PA1&6
First Aid
Off Road (4×4)
ATV
Safe use of brushcutters and other machinery
In-house training opportunities:
Many other in-house training opportunities including priority on monthly training days and health and safety related courses. Including (where possible);
Lifting and handling
Team leadership
Hand tool use and maintenance
Tool store maintenance
Trailer handling and driving
Land Rover driving – road
Land Rover maintenance
Special management for BAP target species and habitats
Livestock handling
Management planning
GPS and GIS
Grassland Management
Woodland Management
Heathland management
Wetland Management
Access improvements
Boundary works
Hedgerow Management
Species and habitat survey and monitoring
If required:
Trailer towing qualification (required if test passed after 1997)
MIDAS (industry standard minibus course)
Possible options:
Residential and vocational courses
Application:
CV with covering letter outlining why you think you are suitable for the post.
Closing date:
12 noon Wednesday 31st May. Successful candidates will be invited to interview Friday 9th June at Rainton Meadows Nature Reserve.
Contact Details:
Chris Jones cjones@durhamwt.co.uk 0191 584 3112 More Information
Please mention ConservationJobs.co.uk when applying for this Job!