Volunteer Speaker – Talking Trees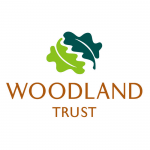 The Woodland Trust Various locations Ad expires in 2 months Temporary Entry Level, Graduate, Mid Level, Senior Part Time
The Woodland Trust is the UK's largest woodland conservation charity. Founded in 1972, we were the first to stand up against the spiralling threats to our precious woods and trees, and we remain at the forefront of the fight to protect, plant and restore UK woodland. We receive requests from a wide variety of groups for talks about the Trust and what we do – we're able to meet this need using our UK-wide network of speakers, supported by a dedicated volunteer manager based at the Trust's head office in Grantham, Lincolnshire.
We will support you to promote and deliver talks about woods and trees and the work of the Trust. You will share your passion for the environment, woodland, and the work of the Woodland Trust with the wider community by responding to requests, generating opportunities in your own area, and attending local events where required.  These could range from attending a local coffee morning to helping out on a stand at a large-scale event.  We are also keen to widen our audience.
We need volunteers with proven experience of public speaking and presenting to help us showcase our work and our estate. Through our speaker programme we aim to inspire local communities, reach wider audiences, and increase overall understanding and awareness of the importance of woods and trees at a local level.
By volunteering as a speaker you will play a vital role in our work: you will help us by raising awareness of both the importance and value of ancient and native woodland, encouraging people to find out about and visit their local woodland, and engage with or support us in some other way.
Volunteer speakers needed in the following locations:
Somerset
Cumbria
Suffolk
Northamptonshire
Norfolk
NW Scotland
North Yorkshire
North Lincolnshire
Contact Details:
Please mention ConservationJobs.co.uk when applying for this Job!