Volunteer Virtual Badger Champion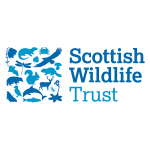 Scottish Wildlife Trust/Scottish Badgers Home based Ad expires in 4 weeks Temporary Entry Level Part Time
Location
Home based
How many volunteers are needed?
10
How many hours per day/per week are you needed?
Approximately 1 hour per week
On which days are you needed?
Whenever you are available – you decide!
On what date do we want you to start?
As soon as possible
End Date (if applicable)
This opportunity is ongoing
Minimum commitment we require from you (eg 1 day per week for 6 months). 
1 hour per week or as required
Objective(s) of your role
If you are passionate about badgers you can help us raise awareness of this iconic creature from the comfort of your home. We hope to grow a network of badger champions who will share, like, retweet, contribute to the occasional blog and generally be the voice for badgers across Scotland.
Tasks
Much of the role will be social media based
Your chance to be part of our Falls of Clyde Badger Hub from any location- run by Scottish Badgers and the Scottish Wildlife Trust.
Join our Badger Hub facebook group
Spread the word on social media about recent findings, research and other badger news
Description of the personal attributes/skills/qualifications required
We are looking for good communicators/ writers who are enthusiastic about badgers.
Must be computer literate
Have good knowledge of social media platforms
Have some knowledge of badgers
Support/training?
Scottish Wildlife Trust's Falls of Clyde  & Scottish Badgers staff will provide:
Help with topics and news items to be shared
Provide general information about badgers
Advice and help in joining facebook group
Closing date for applications
There is no closing date – all applications are welcome
When will interviews be held?
We will contact you for an informal chat or phone call.
Can SWT provide expenses e.g. for travel or branded clothing?
Will you want references for volunteers before appointing or PVG disclosure?
We may decide to follow references
Other (Any age restriction, lifts available? Disabled access?)
This role is offered in partnership with the charity Scottish Badgers. Scottish Wildlife Trust and Scottish Badgers are working together to develop Scotland's national badger hub, based at Scottish Wildlife Trust's Falls of Clyde Reserve in New Lanark. The hub will be a focus for badger information, training, events and volunteering opportunities within South Lanarkshire and beyond.
Contact Details:
Lyndsay Mark lmark@scottishwildlifetrust.org.uk 01555 665 262 More Information
Please mention ConservationJobs.co.uk when applying for this Job!