Volunteer Wildlife Interpreters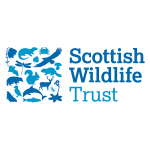 Scottish Wildlife Trust Montrose Ad expires in 1 month Temporary Entry Level Part Time
Volunteer Role / Title
Volunteer Wildlife Interpreters
Location
Montrose Basin Visitor Centre
How many volunteers are needed?
8
How many hours per day/per week are you needed?
3 hours per week
On which days are you needed?
Any except Saturdays
On what date do we want you to start?
As soon as possible
End Date (if applicable)
Ongoing
Minimum commitment we require from you (eg 1 day per week for 6 months).  If any.
½-1 day per week
Objective(s) of your volunteer role
To provide support to the Scottish Wildlife Trust members of staff in delivering a first class standard of customer care service to visitors to Montrose Visitor Centre.
Tasks
Montrose Basin is one of the Scottish Wildlife Trust's flagship reserves, famous for its huge numbers of overwintering geese and swans.
Main duties will be
• Welcoming visitors at the reception desk, taking admissions, shop sales and gift aid declarations.
• Providing accurate and engaging information.to visitors at the reception desk and in the exhibition     area.
• Stocking up of gift shop items and assisting at events and family fun days.
• Promote the work of the Scottish Wildlife Trust and encourage membership recruitment
• Recording and compiling visitor statistics
• Developing themed seasonal interpretation
Description of the personal attributes/skills/qualifications required
• Good wildlife ID skills (or a willingness to improve wildlife ID)
• Confident talking to people of all ages
• Polite and friendly manner
• Cash handling/retail experience (Desirable)
Support/training?
Full induction, on the job training and support will be provided
Who is the contact person/line manager for enquiries?
Emma Castle-Smith Visitor Centre Assistant Manager 01674 676 336
ecastle-smith@scottishwildlifetrust.org.uk
Closing date for applications
none
When will interviews be held?
We will contact applicants and arrange to meet with the Visitor Centre Assistant Manager
Can SWT provide expenses e.g. for travel or branded clothing?
Branded clothing and a name badge will be provided.
Will you want references for volunteers before appointing or PVG disclosure?
No
Other (Any age restriction, lifts available? Disabled access?)
The visitor centre is fully accessible.
Contact Details:
Emma Castle-Smith ecastlesmith@scottishwildlifetrust.org.uk 01674 676 336 More Information
Please mention ConservationJobs.co.uk when applying for this Job!