Volunteering Events & Practical Days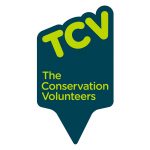 TCV Skelton Grange Environment Centre TCV Skelton Grange Environment Centre Ad expires in 11 months Temporary Entry Level Full Time, Part Time
We have a range of practical opportunities for people to get involved in volunteering at Skelton Grange – including wildlife surveys, training events and practical volunteer days.
Please see our website for details and get in touch if you need any more information. We welcome new volunteers at all times, so please come along, but please get in touch to let us know if you're planning to come along to any of the events.
All events take place at Skelton Grange Environment Centre unless specified otherwise.
Under 18s must be accompanied by an adult for all events.
Contact Details:
TCV Skelton Grange Environment Centre skelton@tcv.org.uk 01132430815 More Information
Please mention ConservationJobs.co.uk when applying for this Job!