Volunteers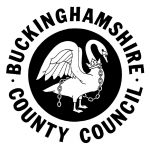 Buckinghamshire Country Parks Black Park Ad expires in 6 days Fixed Term, Permanent, Temporary Entry Level, Graduate, Mid Level, Senior Full Time, Part Time
We have so many volunteering opportunities to get involved with across our three country parks, Black, Langley & Denham Country Parks.
There's a diverse range of habitats for survey work and research projects to be carried out by students or specialist groups. Alternatively, you can join our commercial team to help out on our events from small seasonal trails or our bigger events such as open air theatre or Lakeside Fair.
We also welcome any group that would wish to help with litter picking through the parks, especially at busy times of year! Or if you have more of a skilled maintenance, promotions or clerical background we are always interested to hear from you as there is such a wide range of projects you can help with!
Lastly, you can help on our conservation days. Tasks vary depending on the time of year from clearing away non-native species in our woodlands, maintaining our heathland in Black Park or carefully tending to the beautiful rhododendron gardens & arboretum of Langley Park amongst others.
If you'd like to get involved please email or call Gareth.
Contact Details:
Gareth Morrissy gmorrissy@buckscc.gov.uk 01753 511060 More Information
Please mention ConservationJobs.co.uk when applying for this Job!