Weekend Guide in the Hide (Peacock Tower Hide)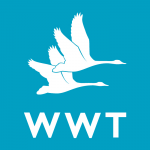 Wildfowl & Wetlands Trust London Wetland Centre Ad expires in 2 days Permanent Graduate, Mid Level Part Time
At WWT, we believe the best way for people to understand and connect to wetlands is to experience them. By having a first-hand experience seeing and feeling how awe-inspiring nature can be, people feel part of something amazing and are more motivated to make a difference.
The Peacock Tower Hide is a traditional shelter to observe wild birds and caters to advanced birdwatchers. It features guide books, benches, some interpretation panels and a sightings board that our wardens complete daily. This 3-storey hide is our tallest and largest so it provides stunning views across our Main Lake and provides a calm place to watch our seasonal winged visitors.
Your role as a Guide in the Hide is to welcome and engage visitors of all ages and backgrounds who visit this hide…from directing our seasoned birders to key birds of interest and where to spot them through to giving identification tips or helping less experienced visitors with sightings and equipment. You'll also be required to undertake some basic maintenance tasks to keep the hide clean and presentable.
Contact Details:
volunteer.london@wwt.org.uk More Information
Please mention ConservationJobs.co.uk when applying for this Job!