Wildlife Conservation – South Africa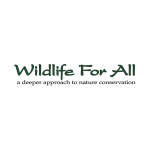 WILDLIFE FOR ALL South Africa Ad expires in 38 mins Fixed Term, Temporary Entry Level, Graduate, Mid Level Full Time
Want to get hands-on conservation experience at a huge nature reserve in South Africa?
We're offering a fantastic opportunity to work with us.
The Wildlife For All Trust is a British registered charity with a deeper approach to nature conservation.  This approach focuses on understanding and overcoming the human factors which cause problems for wildlife and the environment.  We pride ourselves on being highly effective and efficient, with a no-nonsense "can do" attitude.  This all comes together to produce real and consistent practical benefits in our work. As a result, our conservation projects are highly successful; Komsberg Wilderness Nature Reserve in South Africa is an outstanding example of this.
We're looking for individuals who want to make a real difference and are willing to put in the effort required to do this. Unusually, no specific experience or qualifications are needed – full training is provided.  What counts is a willingness to learn and a desire to be the best you can be (regardless of your starting point!).  This is a genuine opportunity to help nature in an effective and meaningful way.
Details and dates for this opportunity are given on the 'Interviews' page on our website.
Contact Details:
Please mention ConservationJobs.co.uk when applying for this Job!