Wildlife recorder – Brackfield Wood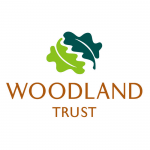 The Woodland Trust Vaughan Valley, Northern Ireland Ad expires in 2 weeks Temporary Entry Level, Graduate, Mid Level Part Time
Brackfield Wood, our First World War Centenary Wood, stretches alongside the River Faughan, just outside Derry/Londonderry. It nestles between our existing woods: Oaks Wood to the north and killaloo Wood, enchanting and ancient bluebell woodland, to the south.
We are looking for a volunteer wildlife recorder to help us across the Faughan Valley.
Becoming a wildlife recorder will help us to map the effects that climate change is having on the environment. We are looking for someone to visit a site/s within the Faughan Valley regularly and record a whole host of seasonal events. These may include the first bluebells, the first blue tits collecting materials to build their nests, or the first autumn colours to appear on the trees.
This role could also involve counting the numbers of a specific species present within one of the woodlands and monitoring how these numbers change over the development of the project, as well as baseline information to inform and shape future management of the site. This will help us to document the effects the project is having on the local wildlife and give you the chance to get outdoors and use your skills to help us understand the impact we have within the landscape.
Contact Details:
Please mention ConservationJobs.co.uk when applying for this Job!