Wildlife recorder – Canal Wood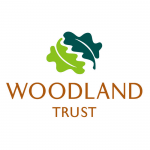 The Woodland Trust Canal Wood, Northern Ireland Ad expires in 2 weeks Temporary Entry Level, Graduate, Senior Part Time
Canal Wood has 2 access points from the canal towpath over the ditch crossing a wooden bridge at the beginning of the wetland and a stone bridge at the middle east of the site. The whole wood is one compartment and is a typical wet woodland type (priority habitat) with old farm ditches running east to the old canal. Half the site is rush and reed beds and wet all year with the remaining western side now planted with mixed broadleaves.
We are looking for wildlife recorders to help us to map the effects that climate change is having on the environment. Ideally you will visit Canal wood regularly and record a whole host of seasonal events. These may include the first orange-tip butterflies, first blue tits collecting materials to build their nests, or the first autumn colours to appear on the trees.
It could also involve counting the numbers of a specific species present at Canal wood and monitoring how these numbers change over the development of the project, as well as baseline information to inform and shape future management of the site. This will help us to document the effects the project is having on the local wildlife and give you the chance to get outdoors and use your skills to help us understand the impact we have locally.
Contact Details:
Please mention ConservationJobs.co.uk when applying for this Job!