Wildlife recorder- Carnmoney Hill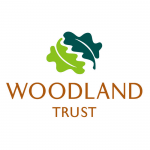 The Woodland Trust Carnmoney Hill, Northern Ireland Ad expires in 2 weeks Temporary Entry Level, Graduate, Mid Level, Senior Part Time
Carnmoney Hill rises 232m above Newtownabbey offering wonderful views over the City of Belfast and Belfast Lough. Part of a chain of hills around Belfast, it is made up of areas of semi-natural grassland (including five new wildflower meadows), wet flushes, ponds and ancient woodland.  Declared a Local Nature Reserve in 1996 the site is home to a fantastic array of wildlife, including long-eared owls, a variety of bats and Irish hares.
By becoming a wildlife recorder you will be helping us to map the effects that climate change is having on the environment. Ideally you will visit Carnmoney Hill regularly and record a whole host of seasonal events. These may include the first bluebells, the first blue tits collecting materials to build their nests, or the first autumn colours to appear on the trees.
It could also involve counting the numbers of a specific species present at Carnmoney Hill and monitoring how these numbers change over the development of the project, as well as baseline information to inform and shape future management of the site. This will help us to document the effects the project is having on the local wildlife and give you the chance to get outdoors and use your skills to help us understand the impact we have locally.
Contact Details:
Please mention ConservationJobs.co.uk when applying for this Job!