Wildlife Watch Group Leaders – Rutland Water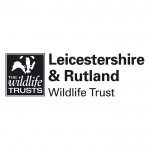 Leicestershire & Rutland Wildlife Trust Rutland Water, Rutland Ad expires in 3 weeks Fixed Term, Permanent Entry Level, Graduate, Mid Level Part Time
We are looking for volunteer Leaders to run our Rutland Water Wildlife Watch group alongside our existing volunteer Leader.
Wildlife Watch is the junior arm of the Wildlife Trusts. It encourages 5 – 12 year olds to take an interest in wildlife and the world around them through activities on environmental and natural history topics in a fun and educational setting. This is your chance to help inspire the next generation of environmentalists!
This is a voluntary role, but some expenses are reimbursed.
Typical Wildlife Watch activities include:
Pond dipping
Natural arts and crafts
Minibeast hunting
Bird box making
Conservation tasks
For more information about Wildlife Watch, go to: www.wildlifewatch.org.uk
Time commitment:
3 hours on the second Sunday morning a month, minimum of 12 months commitment.
Please go to: www.lrwt.org.uk for specific group meeting times.
Leaders would also need to commit to approx. 3 – 6 hours of planning and preparation time per month.
Skills required:
You don't need to be a wildlife expert to be a Wildlife Watch group Leader – you just need to be enthusiastic, concerned about the environment and enjoy working with young people. Experience of working with children is desirable.
Training and registration:
Volunteers will be fully trained and will receive support and guidance from local Wildlife Trust staff. Volunteers must supply two referees, undergo an enhanced Disclosure and Barring Service check and take part in an informal interview. Leaders must be 18 years or over.
Leader role:
Plan meeting activities and resources
Support the Wildlife Watch Officer in publicising the group meetings
Ensure the safe running of the meeting including risk assessments
Lead the meetings activities
Help lead activities at Wildlife Watch events
For more information and how to apply:
Contact Rachel Ibbotson (Wildlife Watch Officer/ Education Officer) to discuss this role and for an application form using either the email address or phone number supplied below.
NB Rachel usually works Monday – Wednesday
Closing date for applications: 18 September 2017
Contact Details:
Rachel Ibbotson ribbotson@lrwt.org.uk 01162629968 More Information
Please mention ConservationJobs.co.uk when applying for this Job!