Wildscapes Land Management Assistants (Casual Contracts)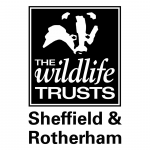 Sheffield and Rotherham Wildlife Trust Sheffield National Minimum Wage/Living Wage Ad expires in 2 weeks Temporary Mid Level Part Time
Wildscapes is a Community Interest Company owned by Sheffield and Rotherham Wildlife Trust. It offers ecology and land management services with all trading profits re-invested into the charitable works of our parent company. Due to an expanding portfolio, the land management division are looking for capable individuals with experience of practical conservation, grounds maintenance and soft landscaping work to join the team on casual contracts.
We are particularly interested in hearing from candidates with experience of tree planting and heather spreading – particularly in remote environments (such as moorlands) in all weathers. NPTC qualified operatives (I.e: chainsaw/brushcutter/pesticides/tractor/wood chipper/ etc) would also be highly desirable. Extended periods of work are likely to be available until 31 March 2018 with further potential opportunities throughout the year.
The position is being offered on a casual basis which means that whilst Wildscapes will try to provide as much notice as possible when offering work, there will be no obligation for them to offer a minimum amount of hours or for the Casual Land Management Assistant to accept any work so offered. The amount of hours offered will vary depending on business needs.
Applicants will ideally have at least six month's relevant experience and be able to work as part of a small team delivering high quality projects to a variety of public, private and voluntary sector clients. They should have high levels of physical fitness to access remote sites, good customer service skills and a commitment to nature conservation and protecting biodiversity.
Knowledge and application of good health and safety in the workplace is essential. Relevant machinery qualifications, first aid certificate and full driving licence would be an advantage.
If you would like any further information about this role or an informal discussion, please contact the team on 0114 279 2667.
To apply: please complete the application available from 'More Information' below and send to email below or post to Recruitment, Sheffield & Rotherham Wildlife Trust, 37 Stafford Road, Sheffield, S2 2SF.
No CVs, no agencies please.
Sheffield & Rotherham Wildlife Trust aims to make sure all staff, volunteers and service users have free access to accurate and impartial information, advice and guidance on training, education and career progression. Sheffield & Rotherham Wildlife Trust is an equal opportunities employer.
Contact Details:
Lynn Campbell recruitment@wildsheffield.com 0114 2634335 More Information
Please mention ConservationJobs.co.uk when applying for this Job!