Wolds and Holderness Wetlands Voluntary Trainee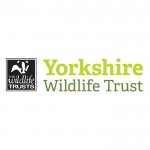 Yorkshire Wildlife Trust East Yorkshire Ad expires in 3 weeks Fixed Term Entry Level Part Time
This is an exciting new voluntary trainee role working some of the prettiest places in East Yorkshire; namely the Yorkshire Wolds and the River Hull corridor. The Wolds and the Holderness area are some of Yorkshire best kept wildlife secrets; there's undulating green hills and crystal clear chalk streams that are home to lots of interesting plant life, invertebrates, fish, birds and mammals. Yorkshire Wildlife Trust have been working in the area for a number of years but we have secured further funding for the restoration of one the Wolds forgotten features, the historic Dew Ponds. We're looking for a passionate and enthusiastic person to join the team and help deliver this fantastic new project. As well as helping to restore the Dew ponds, you will also be involved with our Living Landscape work along the River Hull and will assist with practical conservation tasks, education activities, species and habitat surveying and research.
The voluntary trainee will gain a wide range of experience in pond, river & wetland restoration techniques, mapping, research, species and habitat surveying as well as planning and delivering a wide variety of events including workshops, educational activities and practical volunteer workdays. You will gain experience in:
Project development and delivery
Working with contractors and landowners
Managing and leading volunteers
Practical pond, river & wetland restoration and management experience
Pond survey and monitoring
GIS mapping
People engagement skills
There is the opportunity to learn project management skills and to expand your knowledge with our varied internal Trainee training programme, along with a generous training budget for external training.
You can expect:
Reasonable travel expenses
Ongoing personal and career development training and one-to-one support from your line manager and the Volunteering Team staff
An intensive and high quality experience that will stand out on any CV, as a team member of  one of the UK's most vibrant and varied conservation organisations.
Application deadline: Monday 17th July 9am
Interview Date: Monday 31st July in York
Start Date: Early September 2017
Application Forms: http://www.ywt.org.uk/voluntary-trainee-vacancies
Contact Details:
Marie Fooks volunteering@ywt.org.uk 01904 659570 More Information
Please mention ConservationJobs.co.uk when applying for this Job!