Woodland Creation Champion – Long Forest Project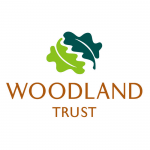 The Woodland Trust Wales Ad expires in 1 month Temporary Entry Level, Graduate, Mid Level, Senior Part Time
Can you use your tree planting experience to help us restore Wales' hedges?
Over the next three years the Woodland Trust will be working with Keep Wales Tidy to deliver the Long Forest project.  As 'Long Forests' hedgerows play a vital role in providing food and shelter for wildlife, supporting agriculture, enhancing the Welsh landscape and linking fragmented areas of woodland.
This exciting new partnership will ensure hedgerows throughout four areas in Wales (Pembrokeshire, Monmouthshire, Anglesey and Wrexham, Flint and Denbighshire) are better understood, recorded, valued and conserved. Planting and restoring hedges will be an important part of this work and engage local people with the project.
By sharing your knowledge and experience of planting and maintaining hedging, trees or woodland you will advise and support individuals, landowners, schools and community groups interested in planting trees, 'gapping up' established hedging and creating new hedgerows. In doing so you will help the Woodland Trust to create a UK landscape that's rich in trees.
Woodland Creation Champions will support regional staff and communities in each area by providing advice and support on hedge and tree planting and aftercare.
Contact Details:
Please mention ConservationJobs.co.uk when applying for this Job!