Woodland event volunteer – Skipton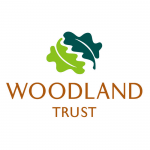 The Woodland Trust Skipton, North Yorkshire Ad expires in 2 weeks Temporary Entry Level, Graduate, Mid Level, Senior Part Time
Skipton Castle Woods is a popular ancient woodland site in the heart of Skipton town centre, just a few minutes from the high street. The Woodland Trust, one of the UK's leading conservation charities, cares for the long term management and conservation of the site and we have recently committed to an additional programme of investment to enhance the visitor welcome, promotion and regular site maintenance.
As a result we are seeking enthusiastic and passionate people to volunteer with us on a flexible basis to help us deliver events and activities.
Primarily the role is to assist staff and other volunteers with the promotion and delivery of larger events in Skipton Castle Woods and also helping to promote the site by attending events at other local venues.
In this role you will use your natural enthusiasm, practical and people skills and your passion for nature to help us engage with visitors to ensure that they have an exceptional experience during their visit to the woodland. Through the delivery of the event you will also deepen our visitor's awareness of the work of the Trust and the opportunities available to those interested in supporting our work and visiting other Woodland Trust sites.
This is a great opportunity for those who want to meet people in the heart of the community and for those who have an interest in woods, nature and trees. It is also ideal for volunteers wanting to develop their skills and experience in the tourism, events or conservation sector.
You will be provided with regular support and training including an onsite point of contact based in our Northern Region and on site in Skipton, a branded polo shirt, access to equipment needed to perform the task, access to the Woodland Trust volunteer network and opportunities to take part in local, regional and national volunteer network social and celebration events.
Contact Details:
Please mention ConservationJobs.co.uk when applying for this Job!